Reviews from ruralpropertyspain.com customers
432.
Names:
Willemien and Jos from The Netherlands
Notary appointment:
4 September 2023 (Purchase number 432)
Testimonial:
"Bij onze zoektocht naar een perceel met een mas en water in de omgeving van Mora d'Ebre, kwamen we in contact met Alvarez en Pannekeet. Victor gaf ons tijdens een zeer informatief gesprek gratis advies over alle zaken, waaraan we moesten voldoen en documenten die wenodig hadden.

Toen we daadwerkelijk een perceel gevonden hadden, was het voor ons een logische stap om Victor te contracteren als aankopend makelaar, ondanks dat een aankopend makelaar niet vanzelfsprekend is in Spanje. Hij heeft ons alle regelzaken uit handen genomen en heft zelfs als gemachtigde het koopcontract voor ons getekend, omdat we rond die tijd weer in Nederland waren.

Alles liep op rolletjes. Inmiddels zijn we de trotse eigenaren van een stuk familiegrond, wat we de naam "Valle de Futuro" hebben gegeven. Het idee is om de mas te renoveren, een voedselbos en moestuin aan te leggen en in de toekomst willen onze dochters daar waarschijnlijk zelfvoorzienend gaan leven.
Een mooi vooruitzicht dus".

431.
Names:
Stass and Svetlana from Germany and Latvia
Notary appointment:
4 September 2023 (Purchase number 431)
Testimonial:
"Liebe Ellen und Victor,
herzlichen Dank für Eure sehr professionelle und ehrliche Beratung und Unterstützung bei dem reibungslosen Kauf einer wunderschönen Finca.
Wir sind Euch sehr dankbar, dass Ihr uns auch nach der Kaufabwicklung Eure Hilfe u. A. mit Architekt und Brunnenbohren, sowie Kontaktenverknüpfung, angeboten habt.
Ich habe Eure Empresa schon an mehreren Bekannten in der Schweiz, in Deutschland, in England und in Russland empfohlen und werde es in der Zukunft weiter tun.
In der Zukunft planen wir die Baumplantage zu entwickeln und unbedingt ein Haus mit dem Blick ins Tal Mazaleon zu bauen.
Das ist eine DEFINITIVE Empfehlung!"

420.
Names: Leonie and Gino from Belgium
Notary appointment:
12 June 2023 (Purchase number 420)
Testimonial:
"Merci pour votre professionnalisme. Une personne très sérieuse. Très gentil. Une personne a recommandé. Nous guide selon nos besoins. Merci Victor!"

416.
Names: 
Jean Pierre and Isabelle from France
Notary appointment:
20 April 2023 (Purchase number 416)
Testimonial:
"Bonjour, je doit félicité Víctor et Ellen "'Alvarez et Pannekeet", pour leur professionnalisme, il ont sut répondre à nos demandes (nombreuses) et toujours avec le sourire, je recommande donc vivement cette agence si vous recherchez une "finca" dans ce très beau pays de Maella (voyez la vue de la finca) nous l'avons trouvée grâce à Victor et nous l'en remercions.
Je tiens également à souligner la gentillesse de Victor et Ellen, qui n'ont pas hésiter à me rendre service en acceptant de me représenter chez le notaire via une procuration, car pour des raisons de santé je ne pouvais pas me déplacer.
Victor et son épouse parlent très bien anglais et se débrouillent un peu en français, si un jour ils ont besoin de moi comme interprète pour être sûr de bien avoir compris les questions d'un client Français, je me ferai un plaisir de leur rendre service.
Bonne continuation, au plaisir de vous revoir".

412.
Name: 
Anita and Luc from Belgium
Notary appointment:
17 March 2023 (Purchase number 412)
Testimonial:
"Na 4 jaar rondzwerven in de streek Aragón en veel finca's bekeken te hebben kwamen we steeds tot dezelfde finca terug. Dit was toch ons droomhuisje (mas). Natuurlijk zullen we hier nog jaren aan moeten klussen , maar we kunnen niet altijd koffie drinken, siësta houden, tapas eten en wijn proeven, dus nog een zalige bezigheid onder de spaanse zon. Voor de aankoop van onze droom finca heeft "Alvarez en Pannekeet" ons geweldig geholpen. Het ging allemaal vlot en gemoedelijk en geen vraag was teveel. We zijn super gelukkig met onze aankoop. Nogmaals dank aan Victor en Ellen".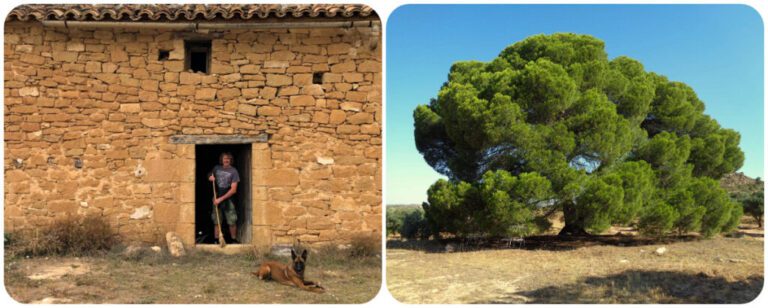 411.

Name:
Runa from Sweden
Notary appointment:
17 March 2023 (Purchase number 411)
Testimonial:
"Muchas gracias Alvarez & Pannekeet! I found my little paradise through you and the whole process was so pleasant and clear.
I was looking to buy some land with sunny mountain views. Off the grid, secluded but not isolated. Surfing the web, I came across A & P. I really liked their website, and how they presented themselves and their properties. Immediately I saw land of interest.
I contacted them by email, told them what I was looking for, and we set up an appointment at their office in Maella. My Spanish is very basic so it was great to be able to communicate in English. Once there we discussed and looked at different options, before going to see the fincas. There was a new listing that Victor believed I would like and he was so right. It was love at first sight!
A couple of days later we met again to set up the affair. A & P helped with all the legal aspects and there was a clear plan of action. Victor also connected me with very nice and professional locals for the work on my little stone house and the property. All this made it very easy and safe to buy property in a foreign country. I truly recommend Alvarez & Pannekeet!"

398.
Name:
Burkhard from Germany
Notary appointment:
1 December 2022 (Purchase number 398)
Testimonial:
"Nach einem Ausflug mit meinem Sohn hatten wir eine Finca gefunden, wo wir dachten hier eine Finca kaufen wäre doch geil. Beim surfen im internet bin ich dann auf die Anzeige von A&P gestoßen, wo genau diese Finca angeboten wurde. Nach einem Telefonat mit Victor haben wir noch einen kurzfristigen Termin gefunden, obwohl Victor auf den Sprung in die Niederlande war. Als dann Victor dann aus den Niederlanden zurück war haben wir sofort einen Termin beim Notar gefunden. Der ganze Proßess war sehr profesionell und unkompliziert. Nun freue ich mich darauf mit der Renovierung beginnen zukönnen. Vielen Dank nochmal."

394 + 413.
Names:
Anastasia and Dimitris from Greece
Notary appointments:
14 October 2022 (Purchase number 394)
17 March 2023 (Purchase number 413)
Testimonial:
"I am glad to share my experience of buying land with olive trees in Spain through Alvarez & Pannekeet…this was a dream that finally I had the chance to make it real…I spoke with them since last year but now was the time for me to go on with this…They were always there during this time to give me informations …. I didn't know the place and the area until I went to buy it….well I was really blessed because the land was better than I thought…So I am very glad to find this place next to this beautiful river through Victor and Ellen…They helped me much in general and the issue with the papers and all this buying procedure was very simple for me because of this precious help….I have this place in my heart and I want to thank them for this journey since last year with this satisfied outcome….
Furthermore together with my friend Dimitris we decided to buy and share also a charming old house in Maella…We were very happy that this house was also a property that we could purchase through their company as well!!
We knew that we can trust them and all the procedure was easy and enjoyable!!!
They helped with all the issues and even that we travelled only for a few days in order to see and buy the house everything was done properly!! We had even the chance during these few days to speak with one builder that they cooperate and have a valid opinion about some repairs that we want to make..
Thank you Victor and Ellen !!! We found what we need according to our budget and we couldn't be happier!!!!"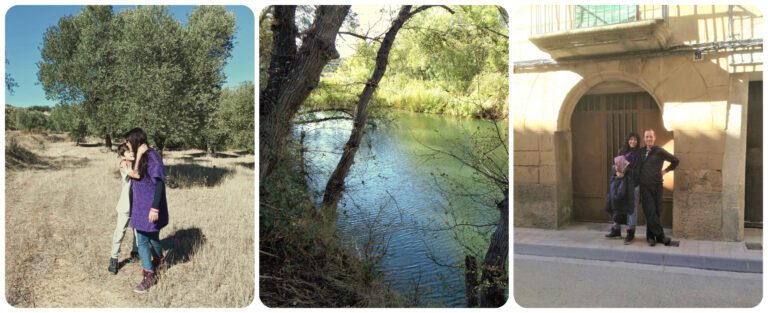 387.
Names:
Annick and Vincent from Belgium
Notary appointment:
5 October 2022 (Purchase number 387)
Testimonial:
"Since long I had a buried dream, which awakened in 2022. I started my search for an offgrid finca with an olive or almond orchard in Spain and I found several finca's online that were put for sale via Alvarez and Pannenkeet. Upon asking for more information, I got it very fast from Ellen and also in Dutch :-). Traveling to Maella in July, I met Victor. There I was, with my shortlist of finca's to visit. We had a good talk, about who I was and what my motivation was (going offgrid and producing inline with nature, work ecologically, restore the soil where possible and explore new ways of farming). Based upon this intake, the shortlist changed.  Some were removed, one was added. We went to visit them together and afterwards I went back to spend some time on them on my own. After taking Vincent with me, we decided to buy the property Victor added on my shortlist :-). The extra features this plot had, the infinite view, the sound of only nature and only 15 minutes offroad, were the decisive points for Vincent. If Victor wouldn't have been who he is, grasping my wishes so perfectly as well as knowing his plots in and outs, we would have never found that spot. All support on getting to the notary, preparing all the paperwork, bringing us in contact with a farmer, the architect and builder to restore the mas was perfectly fine organised. We're grateful for our cooperation and happy to be in this project together. Thank you, Victor and Ellen, for your support. We're looking forward to the year to come"

384.
Name:
Thomas from Germany
Notary appointment:
12 September 2022 (Purchase number 384)
Testimonial:
"Vor einigen Jahren war ich schon einmal bei Victor in Maella. Er hat mich damals schon erstaunt, als er mir ganz andere Fincas vorgeschlagen hat, als die ich mir im Internet rausgesucht hatte. Er fragte nach meinen Ansprüchen und was ich damit machen will, und hat mir viel bessere Vorschläge vorab am PC und auf einer Tour gezeigt. Damals war ich aber irgendwie noch nicht ganz so weit, eine Finca zu kaufen. Anders dieses Jahr, als ich vor ein paar Monaten in Maella war. Ich schilderte Victor noch einmal meine Vorstellungen und er zeigte mir im Büro direkt das Angebot, welches meine Finca werden sollte. Wir haben noch eine weitere Finca angesehen, die ich mir vorher schon rausgesucht hatte. Aber es ist dabei geblieben, Victors Vorschlag "That´s your finca" ist dann tatsächlich geworden!
Seine kompetente und vertrauenswürdige Betreuung ließ nie Zweifel aufkommen, dass es nicht die richtige Entscheidung gewesen ist. Selbst bei kleineren Problemen im Kaufprozess hatte Victor stets eine professionelle Lösung zugunsten des Käufers. Schön ist es auch, dass Victor auch nach dem Kauf mit Kompetenz und Hilfe bei allen Fragestellungen den weiteren Prozess begleitet. Ich kann Victor und Ellen nur empfehlen, wenn man eine Finca kaufen und dabei keine bösen Überraschungen erleben möchte."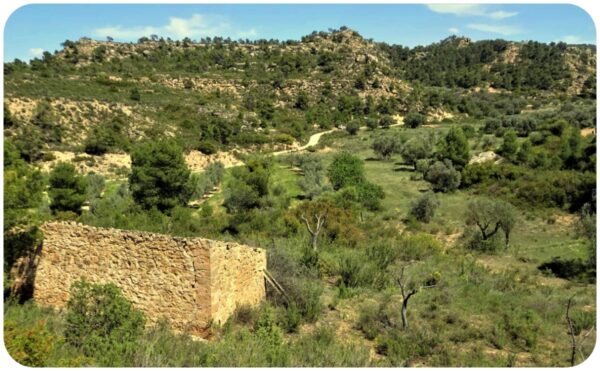 381.
Name:
Nathalie from USA
Notary appointment:
29 July 2022 (Purchase number 381)
Testimonial:
"I have always wanted to own a vineyard or an olive orchard. My travels have taken me to the south of Italy, the south of France, Northeast Spain, and Central Croatia. In all of these locations, I was able to see beautiful wineries and olive farms. During the pandemic, I started researching the possibility of owning one. I went down a rabbit hole till I found Alvarez & Pannekeet of rural property Spain. I spent days combing through their website, reading comments on their Facebook, and watching their promo videos. I liked what I read and saw.
I was scared. I was going to attempt to purchase a property all online during a pandemic. On January 30th, 2022 I sent my first email expressing interest in a property.  Victor answered me that same day. And that was the beginning of the process of finding my Finca. I canvased the website to find a lot that would make me smile. We went back and forth via email through the winter till I found the ONE. In June we started the process. Victor answered every email and question. He outlined the process of purchasing in detail. We had WhatsApp conversations where he made sure I understood what I needed as far as paperwork. All of the transactions were planned which made the process easy.
I am proud to say that I am the proud owner of a Finca with olive trees in Maella! My daughter and I can't wait to see it.
I would absolutely recommend Alvarez & Pannekeet of rural property Spain. Thank you, Victor and Ellen, for helping my dream come true.
Nathalie from New York City"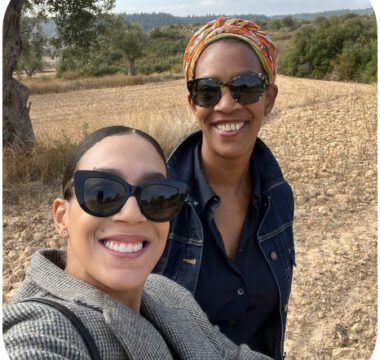 373.
Name:
James from England
Notary appointment:
18 July 2022 (Purchase number 373)
Testimonial:
"I bought my property in Spain through Alvarez & Pannekeet Company finalised July 18th 2022. Victor is very professional, friendly & knowledgable in all aspects of purchasing a property in Spain. As a lawyer himself he was able to articulate and execute the legal process seamlessly. He also has an excellent network of local experts to help the buyers with their future dream for their property in Spain. I highly recommend working with Victor to purchase your property in Spain. He speaks English & Spanish fluently which is very beneficial for international buyers. He will support you through every stage of the purchase & he offers his help even after the purchase is complete. He is trustworthy & worthy of your business. Thank you Victor for helping us secure our dream property."

366.
Name:
Gabriela from France 
Notary appointment:
7 June 2022 (Purchase number 366)
Testimonial:
"Bonjour. J'ai contacté M. Victor Alvarez grâce au site web ALVAREZ & PANNEKEET que je trouvai particulièrement bien présenté, à la fois sobre et rempli de choix de propriétés, d'informations efficaces, de jolies photos. Prenant rendez-vous à l'agence, très facilement, une première qualification en discussion ouverte permit de sélectionner aussitôt une visite de trois Fincas différente est celle désignée la plus qualifiée selon notre entretien découverte devient ma propriété en trois mois. Ce délai est possible grâce à la grande disponibilité de M. Victor Alvarez, à son agence, sur le terrain, auprès du notaire ou des instances incontournables, des règles et bon usage avant, pendant et après la signature puisque nous sommes toujours en contact régulier et efficace pour être mis en relation avec les professionnels locaux en mesure de nous conseiller, de nous  proposer les prestations et options dans la réalisation progressive de réhabilitation de ma Finca en future paradis bien isolée discrètement du joli village de Maella, où là encore je trouve conseil. Un puit est désormais creusé, l'accès à l'eau établi courant septembre 2022, je vais sécuriser l'espace et à chaque étape, la conduite des travaux est supervisée par Victor Alvarez qui sait organiser les différents corps de métiers aux périodes les plus tendues puisque je dois également imposer un calendrier à mes visites Espagnoles. Un très grand merci pour ce contact attentif, dynamique, franc et toujours disponible."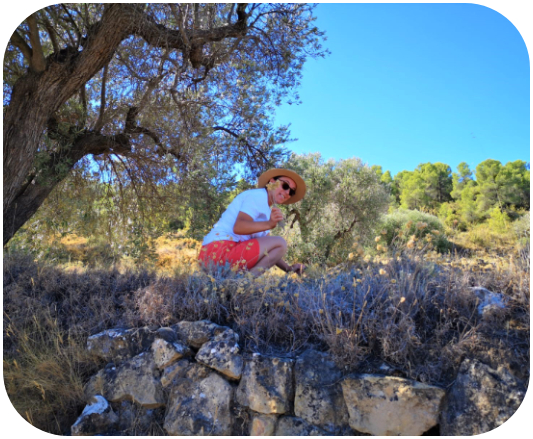 365.
Name:
Sylvain from Switzerland
Notary appointment:
7 June 2022 (Purchase number 365)
Testimonial:
"L'achat de la Finca était mon premier achat de propriété. Rassuré par la bonne présentation et l'excellente réputation de Victor et Ellen, je me suis décidé de totalement leurs faire confiance. Tout c'est passé parfaitement bien. Depuis le début Victor s'est montré très patient face à mes nombreuses questions et mon manque total d'expérience dans le domaine immobilier. Toujours transparent et clair et dans tout les domaines, je me suis donc sentie en toute confiance d'acheter la propriété en ligne, sans l'avoir visité où même mis les pieds en Espagne. Une fois sur place, très disponible, Victor m'a littéralement accompagné dans toutes mes démarches et dans ma découverte de Maella et de la région. L'achat comme l'expérience a été un réel bonheur. Le fait que Victor puisse utiliser son expertise d'avocat pour vérifier et authentifié la légitimité de la vente a été d'une grand importance puisque les notaires espagnoles, eux, ne font rien de ce genre. Idem avec l'aide apporté pour assurer la sécurité de la transaction financière à proprement parlé.
Originaire du Sud de la France, j'ai toujours rêvé d'un terrain avec des oliviers. A la recherche d'un terrain agricole constructible, je suis tombé sur la vidéo du reportage TV sur Victor et Ellen. J'ai tout de suite adhéré à leurs vision personnelle et leur projet professionnel. J'ai aussi eu le coup de coeur pour les paysages spectaculaires de la région et le fait d'être totalement "off-grid". Pendant plusieurs années, je suis régulièrement retourné sur leur site pour rêver sur les terrains en vente et "construire des châteaux en Espagne". En 2019, j'ai enfin commencé a avoir les moyens d'acheter un hectare ou deux. Le terrain sur lequel j'avais jeté mon dévolu ayant été vendu en 2020, je me suis mis à la recherche d'un autre petit terrain. J'ai eu la chance de pouvoir réserver et acheter un magnifique terrain de 1.3 hectare, avec une partie irrigué, au bord de la rivière, en face du village et planté d'une petite centaine d'oliviers (certains ont entre 300 et 500 ans). 
J'espère pouvoir rendre le terrain autonome au niveau irrigation en ajoutant des systèmes de récupération et de stockage d'eau de pluie ainsi que de nombreux arbres. Faire un potager. Et après quelques années, peut-être ajouter un ou deux logements impermanent, comme des cabanes en bois de récupération ou des modules en adobe."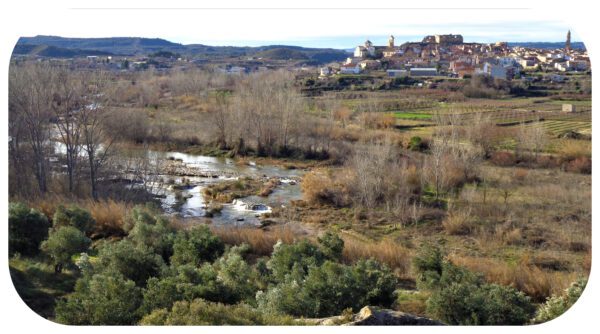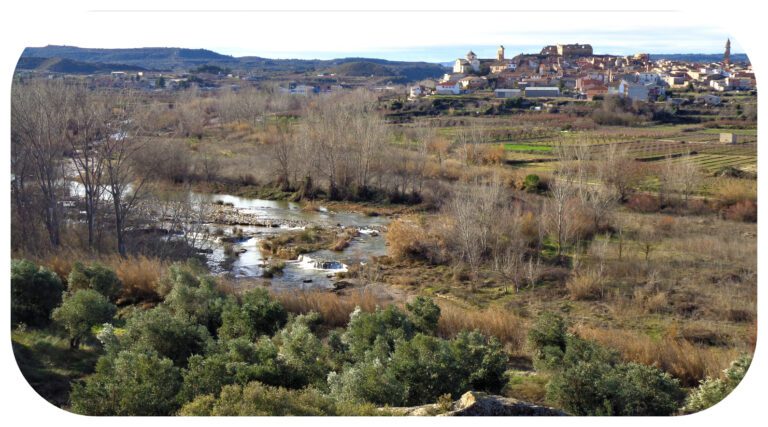 353.
Name:
Bart from the Netherlands
Notary appointment:
9 March 2022 (Purchase number 353)
Testimonial:
"My experience with Alvarez & Pannekeet has been very positive. The communication with Victor has been straightforward and easy. Victor was quick to reply to any of my emails and questions. The most stressful part of the whole process came from the failure of the Dutch Post to deliver the registered letter to the third party I contracted myself to arrange my NIE. Alvarez & Pannekeet luckily came to my rescue and made sure my NIE application was arranged when I came to sign the documents at the notary. There are many reasons that can make buying a property abroad a daunting task: Language, distance, culture, paperwork. Luckily the professional attitude of Alvarez & Pannekeet has made my journey of becoming the new owner of a Spanish property almost as easy as buying a new pair of shoes."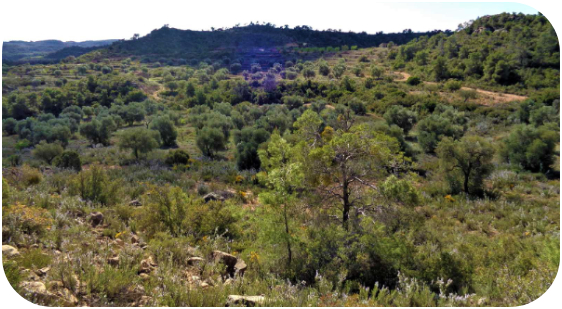 351.
Names:
Arno and Saskia from the Netherlands
Notary appointment:
21 January 2022 (Purchase number 351)
Testimonial:
"We hebben in het proces voorafgaand, tijdens en ook na de aankoop van de finca enorm veel steun gehad aan Viktor en Ellen. We konden met al onze vragen terecht. Er was tijdens de bezichtiging ruim tijd en aandacht om het terrein te verkennen en antwoord te geven op onze vragen. We werden goed op de hoogte gehouden van alle ontwikkelingen. Aan het eind bleek dat de notaris nog een flink bedrag moest terugbetalen. Viktor ging hier heel transparant mee om. Viktor spreekt goed Engels en communicatie in het Nederland was ook mogelijk met Ellen. Erg prettig. Na de aankoop moesten er wat zaken geregeld worden met onze wateraansluiting. Ook daar hebben zij toen nog mee geholpen, diezelfde dag nog. Wij konden ons geen betere service wensen. Mocht je op zoek zijn naar een betrouwbare makelaar, dan raden wij Alvarez & Pannekeet warm aan!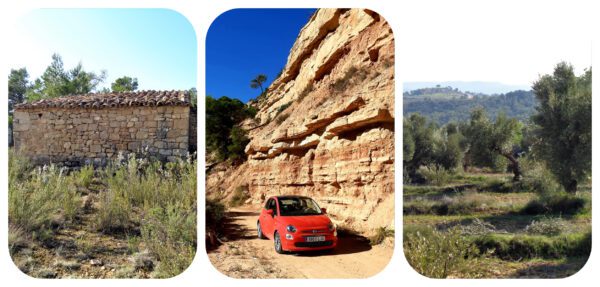 341.
Names:
Alison and Mat from England
Notary appointment:
3 December 2021 (Purchase number 341)
Testimonial:
"We found our dream finca on line after a long search. We were stuck in the UK due to Covid restrictions but Victor and Ellen made the whole process simple and easy. I had complete trust that he would look after us and the whole process and he did! The purchase went through very quickly and easily. Nothing was too much trouble for him and he is still continuing to be extremely helpful with recommendations for local professionals. We are so grateful to him for his help and support."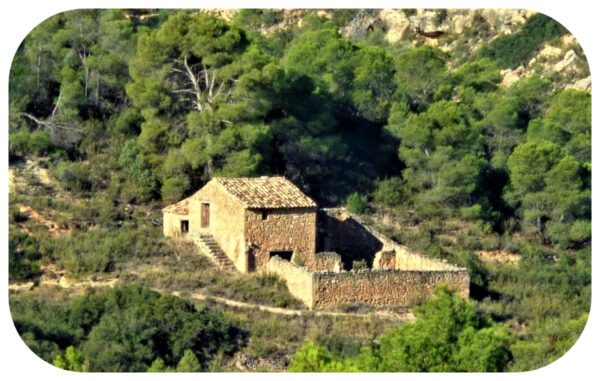 335.
Names:
Bianco and Petra from Netherlands
Notary appointment:
22 October 2021 (Purchase number 335)
Testimonial:
De kogel is door de kerk, we gaan verhuizen naar Spanje….
We hadden beide fijne herinneringen aan dit land van vroeger, we moesten alleen nog het gebied bepalen. Niet te zuidelijk: te warm en niet te noordelijk; te koud!. Na een zoektocht kwamen we al snel in de provincie Aragon. En het plaatsje Maella vonden we erg aantrekkelijk. Na filmpjes gekeken te hebben over Maella en omstreken kwamen we een filmpje tegen van Alvarez & Pannekeet, een leuk stel wat ook nog een makelaars kantoor had. Te gek want Ellen (de vrouw van Victor van Alvarez & Pannekeet) sprak Nederlands en dat maakt dingen makkelijker. We gingen op hun site kijken naar huizen en hebben bezichtigingen gepland om het moment dat we wisten wanneer we in Spanje zouden zijn. Victor had een huurhuis voor ons geregeld midden in het drop Maella. Na een zoektocht zijn we een huis tussen Caspe en Maella tegen gekomen, meer bij Caspe dan Maella, maar ja we waren verliefd op het huis dus de plek werd minder belangrijk en tenslotte was het nog maar 20 km vanaf Maella.
We hebben het huis gekocht na een bod gedaan te hebben. Victor heeft ons super geholpen met alles er omheen ook. Hij herinnerde ons zelfs nog na maanden dat we naar het gemeentehuis moesten voor de belasting en dat soort dingen. Een hele fijne man en nergens te beroerd voor. Wat een super ervaring zeg!
Ons huis zijn we ondertussen aan het opknappen en het is geweldig hier wonen. Victor is pas nog langs geweest om te kijken hoe het ondertussen geworden is. Te gek toch!"

326 + 331.
Names:
Luurd and Henrieke from The Netherlands
Notary appointments:
9 July 2021 (Purchase number 326)
18 October 2021 (Purchase number 331)
Testimonial:
"Lange tijd droomden we over een stukje grond en verblijfplek in Spanje. Tijdens onze vakanties hebben we in meerdere regio's rondgekeken. Aragon als landsdeel was om meerdere redenen favoriet. Zo hebben we 10 jaar geleden al eens ook een dag met Victor en Ellen van Alvarez en Pannekeet rondgekeken in de buurt van Maella en het prachtige gebied van Matarraña. Dit was een hele leuke dag en we hebben veel gezien.
Uiteindelijk werden we verliefd op een stukje grond in een ander gebied meer noordwestelijk in Aragon. Dit stukje grond (met een vervallen gebouw) was echter niet te koop. Aan Victor hebben we gevraagd of ze ons konden helpen. Door eerst uit te zoeken van wie die finca was. Dit lukte en de eigenaren stonden ook open voor verkoop. Victor heeft ons in dit proces goed begeleid. Communicatie met hem in het Engels ging uitstekend. "Don' t you worry" zei hij ons af en toe als we wat ongeduldig waren en niet begrepen waarom zaken zolang moesten duren. Dat bleek steeds weer een goed advies te zijn. Het proces duurde wat langer dan gemiddeld door diverse oorzaken zoals meerdere eigenaren, op papier meerdere stukjes grond en corona. Maar ruim een jaar geleden zijn we trotse eigenaar van de finca geworden. Toen de oude eigenaar ons ontving konden we het bijna niet geloven. Wat een bijzonder moment. En de papieren (waaronder de inschrijvingen in het Catastro en het Registro) zijn sinds afgelopen maand echt helemaal in orde gekomen. En als meevaller kregen we van de notaris zelfs nog een flink bedrag terug bij de eindafrekening.
Daarnaast hebben we in de buurt ervan ook een eenvoudig dorpshuis gekocht, waarbij we ook de hulp van Victor hebben ingeroepen. Dit verliep heel snel en effectief. Hij hielp ons supersnel met het onderhandelingsproces en opstellen van een concept koopdocument en de begeleiding naar het definitieve koopcontract. Ook met de elektriciteitsaansluiting heeft hij ons geholpen. Het feit dat het stuk grond en huis niet in "zijn" regio lagen heeft op geen enkele manier het proces belemmerd.
De finca van 2,5 hectare waar o.a. veel oude amandelen staan, wordt een voedselbos. Wij zijn al begonnen met het ontwerp, gebieds- en grondonderzoek en de eerste aanplantfase. Het zal hopelijk uitgroeien tot een mooi bos met veel eetbare soorten en veel diversiteit. Onze huidige werkzaamheden op het gebied van coaching, counseling en kunstschilderen willen we waar het kan ook hier voortzetten. We zitten hier dicht bij een prachtig natuurgebied waar het volop genieten is van de natuur, rust en de ruimte.
Het dorpshuis bevalt ons ook erg goed. We hebben al veel fijne mensen ontmoet die ons op weg helpen en verwelkomen. We voelen ons al erg thuis en gaan steeds meer houden van deze plek.
Komende jaren zullen we hier veel en graag zijn, en combineren met ons leven in Amsterdam. Wat een avontuur!
De hulp die Victor en Ellen ons hebben geboden bij de aankoop is niet allen professioneel en effectief geweest, maar ook warm en menselijk geweest. Wij willen hen dan ook van harte aanbevelen aan iedereen die aankoopplannen heeft in Spanje!".

310.
Name:
Mitchell from England
Notary appointment:
19 March 2021 (Purchase number 310)
Testimonial:
"Alvarez & Pannekeet are absolutely amazing, i'm from the UK and they made the process so simple and easy for me, they are amazing and so helpful for organising the purchase of my finca with land and will always help you. I will definitely be using them in the future.
Thank you!"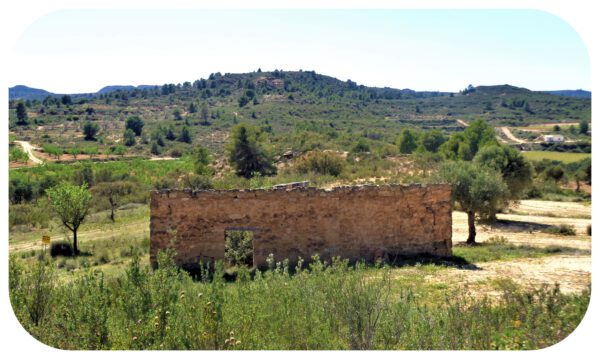 305.
Names:
Michel and Carla from Belgium
Notary appointment:
18 January 2021 (Purchase number 305)
Testimonial:
"Op een dag vonden mijn echtgenote en ik na het lange zoeken een advertentie over een Finca dat te koop stond op een Spaanse Site op het internet. Door het veel rondneuzen op het internet achter een geschikte woning kwamen wij regelmatig terecht op de Website van "Alvarez & Pannekeet" en hadden wij dan ook weet van hun diensten en hulp bij een eventuele aankoop buiten hun aangeboden eigendommen. Wij hebben contact met hen opgenomen met de vraag of zij ons wilden begeleiden van aankoop tot het ondertekenen van de aankoopakte en kregen we haast onmiddellijk een positief antwoord!
Tijdens het hele aankoopproces waren Victor & Ellen op afstand aan onze zijde en konden wij ze ieder moment telefonisch bereiken bij problemen en vragen. Bij ieder probleem vonden zij een (nood)oplossing, zij maakten alle afspraken bij notaris, regelde alle bankkwesties en IE documenten.
De hele aankoopprocedure van A tot Z is zo vlotjes verlopen dat ik hen enkel maar kan bedanken voor de Super goede samenwerking en vriendelijkheid. Dank zij hun zijn wij ondertussen gelukkige eigenaars en kunnen wij gaan emigreren in September 2022 naar het bijzonder mooi Spanje.
Zoude wij het opnieuw doen met Victor & Ellen, 100% zeker weten!!"

303.
Name: 
Carlo from the Netherlands
Notary appointment: 
30 October 2020 (Purchase number 303)
Testimonial:
"When I had found the finca / masia of my dreams to live and farm on, I was desperate for advice on the process after the negotiations were done, with regards to legalities and translation.
Victor was an amazing help, always available, and has been a great support in representing me towards the selling agency to make sure the contracts were good and everything was checked at the cadastre & register, helping me arranging my NIE number from the Netherlands, contact with the notary to prepare and properly go through the deed.
I felt very well represented by Victor, as my personal agent, in a world that is very unknown and difficult to find out on your own. Even though my finca was in Pinell de Brai (Catalunya), it was no problem for Victor to guide me remotely without having even met once. 
Thank you Victor & Ellen, if you one day are around Terra Alta, please do come by!!
Carlo "The Green Rebel"
www.thegreenrebel.org"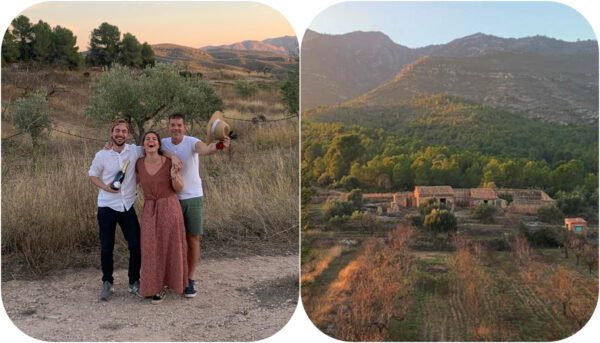 294 + 296 + 306 + 313.
Names:
Dirk and Hanna from Germany
Notary appointments: 
9 September 2020 (Purchase number 294)
28 October 2020 (Purchase number 296)
22 January 2021 (Purchase number 306)
7 May 2021 (Purchase number 313)
Testimonial:
After 10 years living in the desert city, Dubai, we were looking for our new home which is in green environment and mild climate in Europe. After long searching we found the object in internet which will suit with our concern and aim. When we visited in Caspe at the end of January 2020 for the first meeting for viewing, we were clear informed by Victor. He explained us step by step about the process and advised all of our concern. We were very satisfied about his service. Hence we directly reserved our first property to purchase within 3 months with full payments.
Unfortunately with the COVID Situation everything has changed. Therefore we expected to change our plan and to cancel the purchase. At this moment it was simply not possible to prepare all required documents (appointments in the Spanish Embassy was not possible to get, traveling to Spain for the Notarial appointment was not permitted, changing of Job situation  etc.) Despite of all the difficulties Victor was waiting for our decision patiently without pushing us. After a while we could finally decide to purchase our first property in Caspe, Spain and suddenly it was possible for us to prepare all the documents and payments. After the paper work and payment our desire to move to Spain for our new life was getting stronger. Actually the first Finca is not ready to move in and we had to renovate our house before we could move in. At this moment Victor sent us some new offer (as if he would reading our minds) which we decided to purchase the second Finca (ready to move-in) within 30 min. with the transferring of reservation fee. So we are since 4. of November 2020 residents of Caspe in Spain.
We have to say the service of Victor and Ellen was excellent. They understand the clients, who is looking for not only a property but also the plan for the future and life style.
Our biggest problem to move to Spain earlier than as planned (originally planned moving after 5 years) was the lack of knowledge about the bureaucracy in Spain and the Language.
On this part we could master it with Victor's fantastic preparation and advices. Notarial appointment, registering as citizen at Town hall, Bank account service, internet, water and electricity, post office, all of them was step by step explained by him and advised step by step. And often we were asked by the responsible person, if we sent by Victor. It was great support as if we would be guided by him hand in hand and we finished in short time all the required steps and even to order fire woods.
We are living in our Finca since ca. 7 weeks. We are still settling down in our new home. But the view and the house after repainting we feel already arrived in our place and enjoying our new life in our new home. It will make us perfect as soon our moving stuffs are arrived, which is delayed caused again by the COVID situation.
For us it was the first time to purchase a property in Spain and it was not easy for us to make such kind of big steps in our life depending on the COVID situation. But meanwhile we know, we are very satisfied and happy to deal with Victor and Ellen and it was the best choice we got.
Once more special thanks for Victor and Ellen."

280.
Names: 
Roy and Jeanette from the Netherlands

Notary appointment:
31 January 2020 (Purchase number 280)

Testimonial:
"Hola, we are Roy and Jeanette from The Netherlands.
After we found this finca on the website we got in touch with Victor and Ellen. Immediately we got all the information about the property, the costs involved and the procedure. Victor was very clear in that. 
W've had allready heard good things from Victor and Ellen. 

We were very happy that Victor arranged everything for us because we had no experience in buying a property in Spain. He had all the paperwork arranged for going to the notary. 
The house is like we say in Holland "a casco", the house is watertight but all the rest has to be done and that is what we are going to do mostly by our self.
We had a lot of questions about what we could do offcourse and Victor had the answers. 
We are very satisfied with the property and the help and guidance from Victor and Ellen.
When we saw the property and the surroundings for the first time with our own eyes, we fell in love with this place. It's so beautifull and we are looking foreward to live there. 
We are so lucky with Victor guiding us through this whole process, always there to answer our questions. 
So a big thank you for you both Victor and Ellen. 
Hasta luego, Roy & Jeanette." 

240 + 268 + 269.
Names:
Marjolein and Gé from the Netherlands
Notary appointments:
3 December 2018 (Purchase number 240)
8 October 2019 (Purchase number 268)
8 October 2019 (Purchase number 269)
Testimonial:
"We are very satisfied with the guidance of Victor and Ellen. Victor felt quickly and well what we were looking for. We have therefore and also by luck fairly quickly found a beautiful place. Victor has carefully, charmingly and respectfully mediated between us and the selling owners. That was important and pleasant for all parties, we think. The whole process went smoothly, accurate and professional.
Alberto Viñals and his golden team have beautifully renovated the house. Especially in the first phase, we discussed the possibilities and wishes together with SLM and Alberto.
In case of ambiguities (very little) during the construction period, we were able to fall back on Victor. Thanks to the good preparation and guidance, and certainly the expert, experienced and calm approach of Alberto, the renovation went very well, step by step.
It is very special to experience the peace and beauty of this tough and old landscape again and again. We feel at home and are impressed by the silence, the pure air and the fascinating nature that surrounds us."


260 + 270.
Names:
Lettie and Pieter from the Netherlands
Notary appointments:
21 June 2019 (Purchase number 260)
28 October 2019 (Purchase number 270)
Testimonial:
"Onze ervaringen met SLM zijn geweldig. Ondanks wat 'uitdagingen' bij de aankoop van onze eerste finca is alles perfect geregeld en was er geen moeite teveel voor Victor. Tot op heden kunnen we nog steeds met al onze vragen bij hem terecht.
Victor reageert snel, accuraat en terzake kundig.
De renovatie van de eerste mas is goed verlopen. Alle communicatie via SLM met de aannemer verliep soepel. De renovatie van onze tweede mas begint volgende week en daar hebben we alle vertrouwen in.
We zijn erg blij met onze finca's.
Ondanks dat we hier nog maar een paar weken wonen, met onze honden en poes, voelen wij ons hier al helemaal thuis. 
Wij kunnen SLM van harte aanbevelen.
Muchas gracias Victor y Ellen!"

258.
Name:
Bryan from Surinam

Notary appointment:
3 April 2019 (Purchase number 258)

Testimonial:
¨I had a great time overthere, I cant wait to be back again, that place makes me feel good inside , it feels good and also the rest of my entourage feels that way, no regret till now!! Everybody I met overthere was kind and helpfull, it was onbelieveble.
Alberto, the builder, also did a great job until now, he will arrange to fix the road when im there next time. I will also discus the renovation plan with him the very next time, everybody I show pictures want to come and see the place even families and friends from the USA.
I must also tell you Victor, you have been mucho mucho bien!! your clearency, the time, effort and patience you had was very super, it is nice doing business with people and organization like you.
I want to tell the previous owner that they are always welcome on the property to take a look!"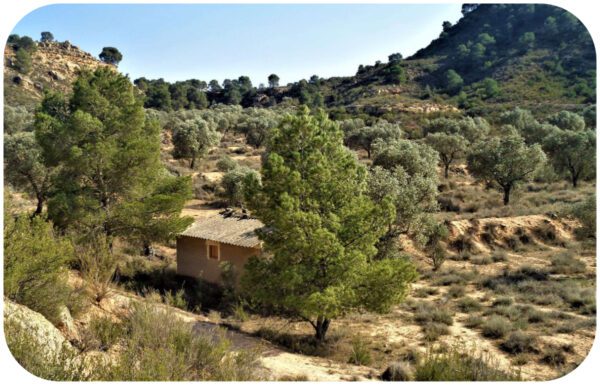 241.
Name:
Asim from Iraq
Notary Appointment: 
17 December 2018 (Purchase number 241)
Testimonial:
"My very first contact with Victor and Ellen was in 2014 when I have seen some fincas. At that time I could not find the finca I was looking for.
In 2018 I have visited Spain again and found what I was looking for and bought a Finca in Caspe.
The whole process would not be successful without the help of Victor and Ellen. Their professionalism and passion to their work build the trust between both sides very quick.
Till now, I always ask questions and they answer me very quickly.
We are very satisfied about the finca and  the whole purchase process.
In the near future we would like to renovate the mas and that would be of course through simplelifemagalia."

237.
Names:
Sandra and Ludo from Belgium
Notary appointment:
29 October 2018 (Purchase number 237)
Testimonial:
"Because our son Stef already had very good experiences with SLM when he bought his finca, we did not doubt to also buy a house in Maella through them.
Victor guided us very we'll through all the paperwork and his explanations we're very clear.
We are very satisfied with the property.
At this moment we are not planning any renovation works because the property is still in a good condition. But we will not hesitated to contact Victor again if we need some help with renovation works.
Victor and Ellen are very nice people and always ready to help you.¨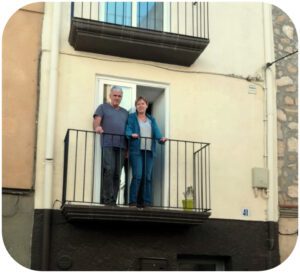 236.
Name: 
A Belgium couple
Notary appointment: 
16 October 2018 (Purchase number 236)

Testimonial:
¨Nous étions à la recherche d'un terrain en Espagne et sommes tombés par hasard sur le site de simplelifemagalia. Séduis par la beauté des lieux, nous avons décidé de nous rendre à Maella où Victor a gentiment accepté de nous recevoir pour répondre à nos questions. Nous avons été faire un tour au milieu des fincas et sommes complètement tombés amoureux de l'endroit. A partir de là, tout a été très vite. Victor nous a bien aidés grâce à ses conseils, ses connaissances et sa disponibilité.
Nous n'avons pas encore commencé de travaux bien qu'à terme nous aimerions habiter sur la finca. L'achat s'est fait sur un coup de cœur et nous devons encore régler tout ce qu'il y a à régler en Belgique avant de pouvoir nous installer là-bas. Mais nous savons déjà que nous pourrons compter sur Victor et Ellen pour nous aider avec les entreprises locales en temps voulu.
En attendant de pouvoir enfin vivre à Maella et y résider à l'année, nous passons de temps en temps sur le terrain pour profiter de la quiétude qui y règne et estimer l'ampleur des futurs travaux. Nous sommes littéralement ravis et charmés par l'endroit. Nous recommandons tous deux l'agence de simplelifemagalia, acheter un terrain n'aura jamais été aussi facile, grâce au dévouement de Victor que nous remercions énormément.¨

226.
Names: 
Sahran and Alex from France
Notary appointment:
22 August 2018 (Purchase number 226)
Testimonial:
¨Un grand merci à Victor et Ellen grace a qui nous avons trouvé un veritable coin de paradis. Nous avons été epaulés d'un bout à l'autre de l'aventure par SimpleLife avec beaucoup de Profesionalisme.  
Nous profitons de Notre finca "Txerri Aska" depuis 2 ans, pas d'eau, pas 'électricité, nous mettons en place des solutions Alternatives et ecoresponables. La finca merite quelques travaux que nous commencerons en 2019, d' ici la nous avons installés une grande caravane pour recevoir nos amis et profiter du calme et de la Nature en toute saison.
Olives, figues, amandes, grenades, noix nous régalent. 
Hate de rencontrer tous nos nouvezux voisins :)¨

225.
Names:
Greg and Florence from France
Notary appointment: 
6 August 2018 (Purchase number 225)
Testimonial:
"Après avoir vu par hasard les photos d'une finca dans les collines, nous sommes venus sur place et sommes tout de suite tombés amoureux de cet endroit si spécial.
Victor a été très efficace pour faciliter l'achat et répondre à toutes nos questions.
Nous n'avons pas encore fait les travaux de rénovation mais cela ne nous empêche pas de venir camper au moins deux fois par an et profiter de la nature, de la quiétude et de la beauté des lieux.
Les enfants adorent courir dans la montagne, et nous essayons tous ensemble de faire de la permaculture adaptée au climat.
La gentillesse des habitants de Maella est un autre point très agréable à chaque fois que nous nous rendons au village.
N'hésitez pas à nous écrire ( gregory.chabut@gmail.com), nous apprécions toujours de rencontrer de nouveaux voisins !"

221.
Names:
Alexei and Cameron from Cuba and Australia
Notary appointment:
5 July 2018 (Purchase number 221)
Testimonial:
¨High level of friendly service and great knowledge of what they are selling along with the rules and regulations. Having purchased a property through them I can highly recommend their service if you are considering buying a rustic property in the area."
220.
Name:
L.P. from Spain
Notary appointment:
2 July 2018 (Purchase number 220)
Testimonial:
"Mi experiencia con la adquisición de la casa de campo ha sido buena. He efectuado algunas pequeñas mejoras menores, colocación canalones, terrazo exterior jardín trasero, banco de ladrillo y traviesas en lateral de la casa, pintado de trastero y salón, sustitución tubo de la estufa por uno de hierro fundido, pintado horno exterior, etc.. En general estoy satisfecho con la propiedad adquirida, tranquilidad del entorno, contacto con la naturaleza, acogida por el vecindario, atención sanitaria en Caspe, comercios, talleres,etc.."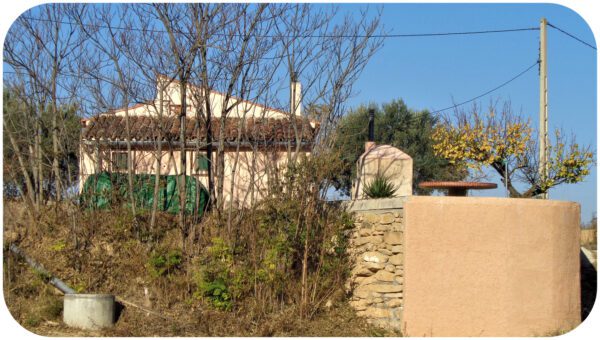 208.
Names:
Daniel, Clara and Kai from Belgium and Italy
Notary appointment: 
26 April 2018 (Purchase number 208)

Testimonial:
"We are Clara (Italian), Daniel (Belgian) and met in Spain during a natural building workshop where we fell in love. Our son Kai was born and is now 2 years old. After searching in Italy and Belgium for a property where we would like to live we found the SLM website. We immediately felt comfortable with Victor and Ellen which guided us to help us find the property we wanted… And what a property it is!
We had some issues with our NIE (a Spanish identification number given to foreigners which allows you to buy a property). Victor helped us with information, how-to's, etc… which allowed us to get through this hassle easier. A bit later the papers were signed 🙂
At the moment there isn't enough budget and time to do much renovation. Our house (mas) doesn't have a roof. We've cleared the mas and the immediate area around it. We started playing with reshaping the land a bit. Our idea is to try to cover the land as much as possible with organic materials like leaves, compost, manure, etc…, retain water as much as possible with permaculture techniques so the deprived soils can heal again. It's a long process and we wish we had a little more time for a follow-up, but it has been great so far!
We're very very very (did we say very!?) happy with our property. It amazes and humbles us how we can just stay there with only nature singing its song, the beautiful views and the endless possibilities of the place, her invitaion to play. Thank you Victor and Ellen for your professional, but also warm and loving guidance. You guys are clearly doing this with the right intentions!! Thank you again!!!!
Warm regards
Daniel, Clara & Kai"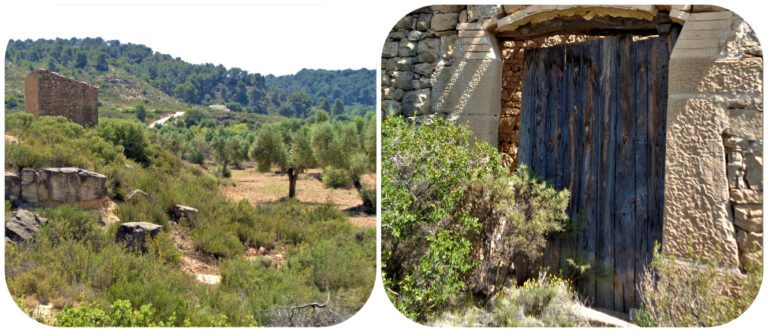 207.
Names:
Jason and Teresa from England
Notary appointment:
17 April 2018 (Purchase number 207)
Testimonial:
¨We found the Simplelifemagalia website in our search for a property in Spain via the kyero website.
However as soon as we looked on the site we saw our dream finca.
Victor and Ellen are very friendly and helpful and everyone we asked spoke very highly of Simplelifemagalia.
Victor guided us through the whole process and our confidence in him allowed us to relax and enjoy the process knowing we were in safe hands.
The thing that has most impressed us is their availability and willingness to continue with help, advice and support after our purchase.
Simplelifemagalia are professional and very helpful encouraging us to fully integrate into the local community, we are very satisfied with our purchase. We are looking forward to the next stage of renovation/building.¨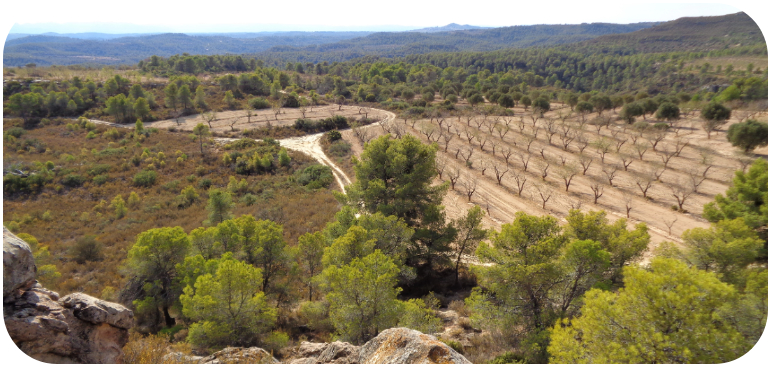 203 + 206.
Names: 
Lisa and Pete from England

Notary appointments:
23 March 2018 (Purchase number 203)
9 april 2018 (Purchase number 206)

Testimonial:
¨From their professional and informative website and their prompt responses to our emails, we selected properties to view and flew from our home in Fuerteventura for a brief trip. We immediately felt confident with SLM's professional approach, fell in love with Maella and gave Victor power of attorney to purchase both our finca and town house.
Victor was always available to answer any queries we had, kept us informed of progress, arranged the electricity connection, made appointments with the Ayuntamiento and even showed us our essentials of vet and ferreteria.
We simply couldn't be any happier with the entire viewing and buying process or the two properties we bought through Victor and Ellen and can't recommend Simple Life Magalia highly enough. 
We consider he and Ellen our first friends in Maella and have found a vibrant yet quiet place to live with friendly neighbours, surrounded by a beautiful working countryside. It feels like home after only 3 weeks already!¨ 

192.
Names: 
Andy and Leentje from Belgium

Notary appointment:
27 December 2017 (Purchase number 192)

Testimonial:
¨We had a very good contact with Simplelifemagalia. The first time we came to Spain, we visited 2 finca ´s but those were not what we had in mind. It was not the property we were looking for. On the website we find a property that was our ´dream-vacation-house´ but unfortunately it was at that time not available. We explained to you and Ellen what finca we wanted and we should keep contact if a new finca was on the market. A few days later, Ellen gave us a call with the good news that our dream finca was for sale. We didn´t hesitate and planned a trip to Spain that same weekend in November. For us it was a dream come true because the finca was exactly what we wanted!! We made that day the decision to buy the property. A few weeks later, Victor had arranged an appointment at the Notary and by the end of December, we already had the key to our finca.
At this moment we didn´t do and don´t plan any renovation works to our finca. 
We are very satisfied with our property in Spain.¨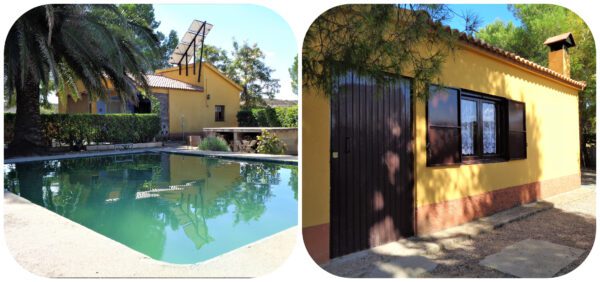 190 + 243.
Names:
Jules and Carine from the Netherlands
Notary Appointments:
27 December 2017 (Purchase number 190)
8 January 2019 (Purchase number 243)
Testimonial:
"De begeleiding die SLM ons heeft gegeven was geweldig: van de bezichtigingen tot en met het regelen van alle formaliteiten.
Victor heeft dat perfect gedaan, heeft helder met ons gecommuniceerd en reageert snel.
De aannemer die Victor ons heeft voorgesteld heeft in goed overleg met ons en SLM fantastisch werk geleverd.
We zijn enorm blij met onze mas en proberen er zo vaak mogelijk te zijn!"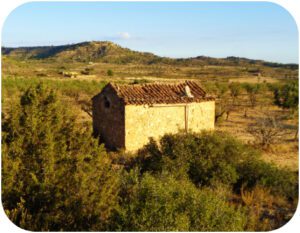 188.
Names: 
Yasmine and Thierry from Brasil and France
Notary appointment: 
11 December 2017 (Purchase number 188) 

Testimonial:
¨Nous avons acquis notre finca par l'intermediaire de Victor et Ellen en décembre 2017. Tout s'est fait très vite, C'était un coup de coeur totalement inattendu. Victor s'est très bien occupé de tout et a toujours été charmant. Un an déjà et nous avons réalisé pas mal de travaux sans passer par une entreprise car l'ami avec qui je partage le lieu est du bâtiment. Nous avancons petit a petit et venons très souvent. Nous sommes toujours aussi émerveillés par la beauté du lieu et la plénitude qui en découle. Merci encore. Un rêve même s il faut retrousser les manches d'acquérir un tel lieu avec si peu de moyens. Nous rencontrons de plus en plus d'etrangers ayant acquis comme nous une finca et s'adonnant à la permaculture et une autre vision de la vie. Je laisse mon mail, si vous désirez entrer en contact, c'est avec plaisir que je rencontrerai d'autres personnes et l'entraide n'est pas du superflu dans ces lieus isolés.¨
yasminelle@hotmail.com

187 + 202 + 251.
Names: 
Martina and Wolfgang from Germany
Notary appointments: 
4 December 2017 (Purchase number 187)
19 March 2017 (Purchase number 202)
15 February 2019 (Purchase number 251)
Testimonial:
¨Wir haben tatsächlich eine Finca im Internet gekauft und sind so glücklich und voller Vorfreude auf unser neues Zuhause, den Ort, die Landschaft und die Menschen.
Nach endlos vielen Maklerseiten haben wir dann Ende letzten Jahres die Seite von SLM gesehen und das Youtube-Video von Viktor und Ellen. Danach gab es kein Halten mehr für uns. Die ganze Abwicklung war unkompliziert, es blieben keine Fragen offen und wir konnten uns mit allem an sie wenden.
Was wir besonders hervorheben möchten ist die Philosophie von SLM die dazu beiträgt, dass brachliegendes Land wieder neu bewirtschaftet wird, zerfallene Häuser wieder aufgebaut werden und somit viel zum Erhalt dieser tollen Landschaft beigetragen wird. Der Ort und die Firmen werden zudem belebt.
Jetzt im März 2018 werden wir mit den Arbeiten beginnen und werden hierfür sicherlich auch auf Viktor und Ellen zurückkommen da sie vor Ort für uns der beste Ansprechpartner sind.
Liebe Grüße und besten Dank für die bisherige Unterstützung."

184 + 248.
Names:
Richard and Pam from England
Notary appointments: 
27 December 2017 (Purchase number 184)
1 February 2019 (Purchase number 248)
Testimonial:
¨The purchase of our property was so easy. Victor and Ellen were available when ever needed to answer any questions.
We sold one property and bought one, all on the same day. Everything went amazingly smooth all thanks to Victor and Ellen.
We were kept informed on every step which made us feel very confident about the process.
We have had some wrought iron bars put up by Alberto who fitted in a vista's to the finca on very short notice.
He completed the work quickly and sent pictures when it was finished.
Alberto did a very professional job which looked brilliant and has secured the finca when we aren't.
We absolutely love the finca we bought. In fact we bought it without even seeing it or knowing the area.
We are so lucky we have an amazing little finca with views that are breath-taking.
All this for less than the price of a new car.
We could not imagine anywhere more beautiful.¨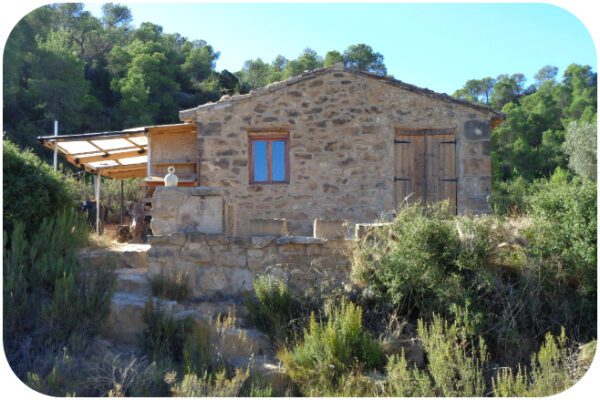 183 +338.
Names:
Jed and Mina from England and Kenya
Notary appointment:
22 November 2017 (Purchase number 183)
1 December 2021 (Purchase number 338)
Testimonial:
¨We found the Simplelifemagalia website late in our search as we had been looking in Catalunia. 
However as soon as we looked on the site we saw our dream finca.
We trusted Victor and Ellen immediately and everyone we asked spoke very highly of www.simplelifemagalia.com
Victor guided us through the whole process and our confidence in him allowed us to relax and enjoy the process knowing it was in safe hands.
The thing that has most impressed us is their availability and willingness to continue with help, advice and support after our purchase.
Simplelifemagalia are helping northern Europeans not only to find their dream property, but encouraging them to fully integrate into the thriving community in Maella. 
Thank you Victor y Ellen
Jed y Mina at Warm Home¨ 

180.
Name: 
Marleen from the Netherlands
Notary appointment:
26 September 2017 (Purchase number 180)
Testimonial:
¨Ik ben zeer tevreden met de koop van mijn Finca.
Maar zeker ook dat ik SLM wegens omstandigheden heb gemachtigd om voor mij alles te regelen iets dat je alleen doet wanneer iemand uiterst betrouwbaar is. Ik heb daar hele goede ervaringen mee gehad en jullie stoppen niet met helpen na de verkoop.
Door omstandigheden heb ik nog geen werkzaamheden kunnen verrichten en daar neem ik dus de tijd voor. 
Wanneer mensen op zoek zijn naar een finca of een huis of dorpshuis zou ik zeker aanraden om met Victor en Ellen uit te zoeken wat het beste bij je past en dan zonder enige angst ook de koop aangaan. 
Betrouwbaarder dan deze mensen ben ik nog niet tegen gekomen.
Ben super blij dat ik ze heb leren kennen.¨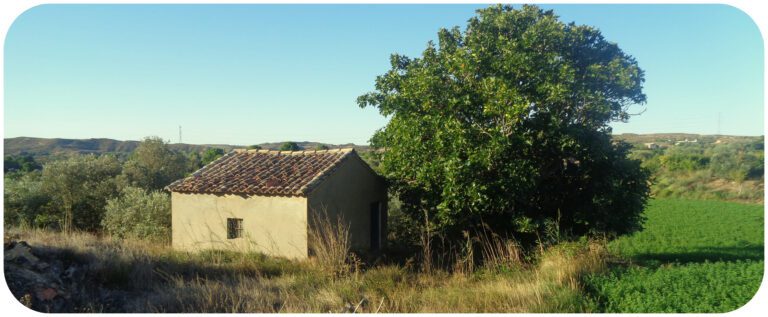 178.
Names: 
Jason and Maria from England and Greece

Notary appointment: 
2 August 2017 (Purchase number 178)

Testimonial:
¨Our experience with SLM Victor and Ellen was outstanding in every way. I was only here for several days and everything was dealt with in such a professional way and help with everything was on hand.
We are over the moon with the finca, we saw and purchased immediately. Many years ago I used to live in Spain on the costas and it felt like living in a concrete jungle, but Maella and surrounding areas is out of this world, fresh air and freedom. 
Luckily for me I am a professional tradesman and I didn't need any outside trades but any store or supplier I needed Victor & Ellen were always there for any information I needed.
Basically Fincas Maella in our experience is a company which will give you 100 %¨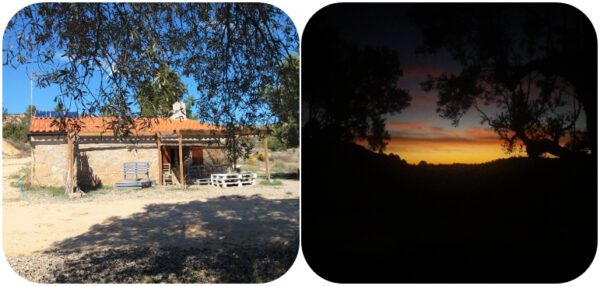 177 + 307 + 352.
Names: 
Johannes and Suzanne from the Netherlands
Notary appointment: 
31 July 2017 (Purchase number 177)
22 January 2021 (Purchase 307)
9 March 2022 (Purchase number 352)

Testimonial:
¨Na een jaar rond te hebben gekeken op de uitgebreide en duidelijke website van SLM, eindelijk de knoop doorgehakt en afgelopen Juni naar Maella afgereisd voor 2 weken vakantie.De tijd genomen om de omgeving te verkennen en om kennis te maken met Ellen en Victor.
De ontmoeting voelde gelijk goed en we hebben diverse finca's bekeken, helaas zat er de eerste dag niet de perfecte voor ons tussen maar een aantal dagen later was er een nieuwe in het aanbod bijgekomen.
Voor Victor was het geen probleem om deze ook nog aan ons te laten zien, en deze finca was echt een schot in de roos. Toen is het allemaal snel en soepel verlopen waardoor we op 31 Juli bij de notaris zaten en we de trotse eigenaar zijn geworden.
Van te voren nooit gedacht dat het zo soepel zou kunnen gaan, maar dit is allemaal aan Victor en Ellen te danken, zij nemen alle administratieve zaken uithanden en zijn goed bereikbaar voor alle vragen.
We hebben na de afspraak bij de notaris nog 2 dagen in onze mas gekampeerd en wat opruim werkzaamheden verricht, we hopen nog deze winter te kunnen starten met de renovatie van de Mas.
We zijn super blij met onze aankoop en de uitzonderlijke service van SLM, Bedankt!"

176.
Names:
Henk and Myriam from the Netherlands
Notary appointment:
28 July 2017 (Purchase number 176)
Testimonial:
¨Wij zijn, na een lange zoektocht, heel enthousiast over de aankoop van onze finca 'Pla de Arbona' in Maëlla. Het voldoet aan ons idee van privacy en heeft, naast veel ruimte, ook een prachtig uitzicht tot en met het dorpje Calaceite.
Jullie hebben ons geweldig ondersteund in de zoektocht en aankoop. De administratieve rompslomp zou ons zeker veel meer tijd hebben gekost en jullie hebben dit soort zaken helder en transparant met- en voor ons geregeld. Jullie website, met mooie foto's, geeft een goed inzicht in jullie aanbod en er is via email een snelle communicatie mogelijk. 
Wij gaan nu, ondersteund door Victor, de verbouwing van de mas aanpakken en we verwachten dat ook dit goed gaat verlopen.
Wij hopen in de komende jaren veel te leren van de Spaanse cultuur, de amandel- en olijvenoogst, de feesten en gebruiken in Maëlla en omgeving.
Adiós, 
Henk Moes en Myriam Cloosterman¨

175.
Names:
Marcel and Erny from the Netherlands

Notary appointment: 
27 July 2017 (Purchase number 175)

Testimonial:
¨Na ongeveer 1 jaar te hebben rondgekeken op de website van SLM hebben wij contact opgenomen om een paar finca's te bekijken. 
De laatste finca die we kregen te zien, was een schot in de roos! Het voelde heel vertrouwd om met Victor en Ellen zaken te doen. Voor ons was dit heel belangrijk! 
We zijn inmiddels begonnen met de renovatie van ons huisje. Victor heeft gelukkig het contact met de aannemer geregeld. Deze heeft de werkzaamheden m.b.t het dak voor zijn rekening genomen. Ook deze samenwerking verliep goed. 
Wij zijn nog steeds blij met onze finca, de rust, ruimte en de vriendelijke mensen. En hopen er nog jaren plezier van te hebben. 
Zijn inmiddels zelf ook aan het werk om het huisje van wat meer comfort te voorzien. 
Zo hebben we binnen en buiten een trap gerealiseerd. 
Onze conclusie is: Victor en Ellen zijn als geen ander in staat om te ontzorgen tijdens het hele proces van aankoop! 
Wij bevelen hen dan ook van harte aan! 
Gracias Victor en Ellen!
 Marcel en Erny¨

170.
Names:
Jan and Jolanda from the Netherlands

Notary appointment: 
21 June 2017 (Purchase number 170)

Testimonial:
¨We are very satisfied with the purchase of our property and the support of Fincas SLM"
The renovation works are ready for 60% at the time of writing. We are very satisfied with the guidance of SLM in the preliminary process in the run-up to the renovation and the contractor who was advised to us. We were also adequately assisted with questions during the renovation.
We are very satisfied with our mas and the plot that we have purchased. Wonderfully secluded without neighbours.¨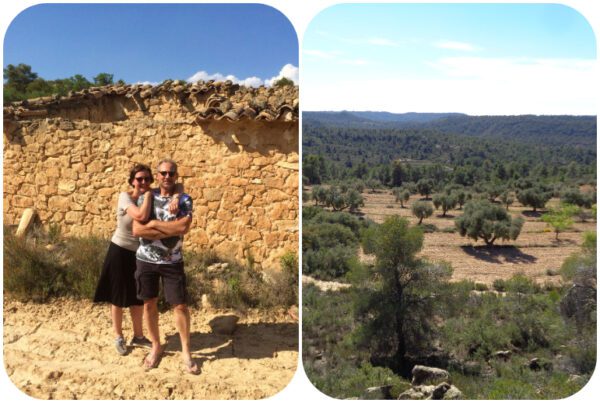 168.
Names:
Philippe and Monique from Belgium

Notary appointment:
13 June 2017 (Purchase number 168)

Testimonial:
"We discovered SLM by chance in 2017, when searching something on a 2nd hand Belgian website, where they advertised cheap Spanish properties in Aragon and Catalunya.
We were immediately interested, went to their own well documented website where we quickly made a selection of a few interesting targets for us.
Some weeks later we visited during one day and signed the next day. We were pleased to see SLM had all the buying process under control and let us know precisely the different taxes to be paid.
The house is small and had to be completely refurbished inside but we made ourselves all drawings. SLM was very helpful in providing a reliable general contractor to carry out the renovation, plumbery and electricity and they kept us informed of the progress with regular photos. SLM supplied also the team who cleaned the land and trim all trees as the property had been kept unattended for a few years when we bought it.
As there is no land electricity, we wanted a 9KW solar power installation but we felt the electrician was not familiar with the latest technology and we had the solar installation made by a Belgian technician.
We no longer use SLM but really appreciated their assistance and guidance to start the renovation.
We are very pleased with our small paradise and just regret not being able to spend more time there."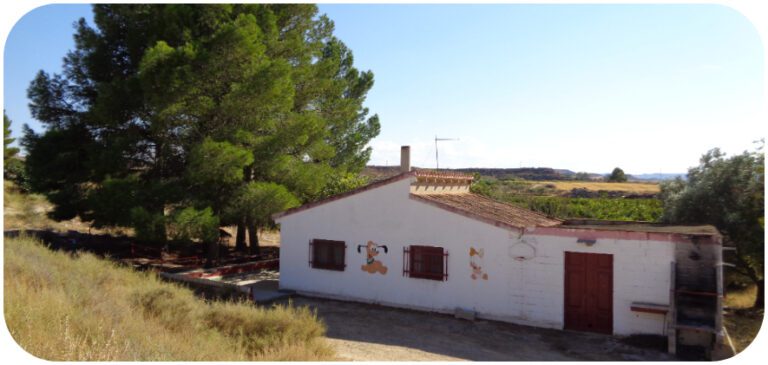 167.
Name:
Markus from the Netherlands

Notary Appointment:
9 June 2017 (Purchase number 167)

Testimonial:
"My experience was extremely positive. Highly recommended! Victor quickly understood what I was looking for and was very helpful during the process of buying it. 
I haven't started any real work yet. Now and then, I spend a little time there to recharge my batteries and Victor has been extremely helpful with any questions I have had.
My finca is exactly what I wanted, at a very good price."

166.
Name: 
Stef from Belgium

Notary appointment: 
8 June 2017 (Purchase number 166)

Testimonial:
¨Everything about our purchase went really well. There was a good and clear communication about all aspects of the purchase.
The guidance we got was really professional and helpful. Especially for the payment, administration and information.
We start the renovation projects this summer and will continue throughout the next year.
So far we are really satisfied with the property, it's even more then we first expected it to be.¨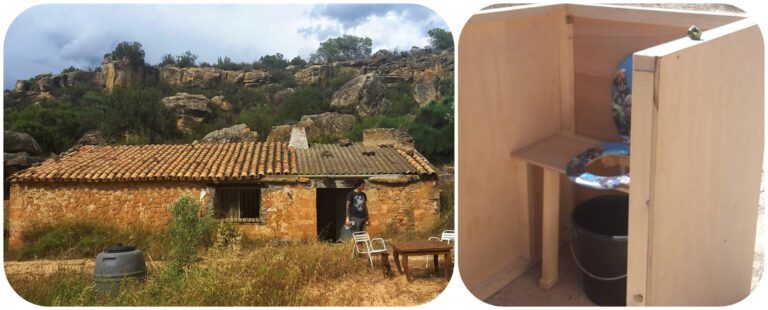 163 + 250.
Name: 
Waffa from France

Notary appointments: 
16 May 2017 (Purchase number 163)
15 February 2019 (Purchase number 250)

Testimonial:
¨I'm really satisfied about all the staff and your engagement. Everything has been made in time. Answering all my request, preparing and organising all documents (NIE, bank account, Notary, builder, Registry……). Thank you so much Victor and Ellen for your investment and your care."

161 + 162 + 179 + 252.
Names:
Daniel and Nathalie from Belgium

Notary Appointments:
12 May 2017 (Purchase number 161)
12 May 2017 (Purchase number 162)
17 August 2017 (Purchase number 179)
28 February 2019 (Purchase number 252)

Testimonial:
"En 2017, nous étions intéressés d'acheter un bien à l'étranger, pas spécialement en Espagne mais plutôt en France. Après quelques recherches, nous sommes arrivés sur le site web de Victor et Ellen où nous avons été séduits par les biens proposés et les prix abordables demandés.
Nous avons rapidement pris contact et fait un déplacement de trois jours à Maella où Victor nous a pris en charge pour plusieurs visites en fonction de ce pourquoi nous étions intéressés. A vu de la beauté de l'endroit, la région est qualifiée de "Toscane Espagnole", nous avons craqués pour une petite finca et par la suite, une maison dans village.  Nous avons êtes guidés dans toutes les étapes de nos démarches administratives par Victor  et ce, dans la transparence. Nous avons toujours été sûrs que toutes les étapes étaient correctes et légales.
Cela n'a pas encore été notre cas jusque maintenant, mais nous savons qu'en cas de rénovation, le suivi des travaux est exécuté par Victor avec des  compte-rendus réguliers appuyés par des photos. Vous pourrez être sûr de bénéficier d'un service après-vente de qualité . Il' s'occupe aussi des contacts avec les entreprises locales, de la coordination, etc.. bref, vous pouvez dormir sur vos deux oreilles. ! 
Il suffit de voir certaines propriétés qui ont été rénovées pour constater que les travaux effectués sont de qualités.
Depuis,  nous avons pris des cours d'espagnol en Belgique , ce qui nous donne l'occasion de communiquer plus facilement , ne serait-ce qu'avec nos voisins.
Les habitants de Maella sont des gens très sympathiques et abordables et ils vous respectent si vous les respectez. Le village est très vivant et possède toutes les commodités, pas besoin de voiture.! 
Nous ne regrettons absolument pas nos achats."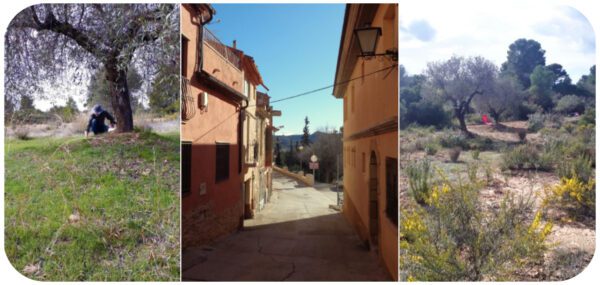 160.
Name: Sabine and Ben from Belgium
Notary appointments: 8 May 2017 (Purchase number 160)
Testimonial:
¨Notre achat s'est passé impeccablement, SLM est très compétant et nous a bien aidé dans les différentes démarches d'achat par téléphone et par mail. La communication avec l'agence s'est fait principalement en anglais mais pour passer les actes le notaire parlait français.
Nous sommes très heureux de notre acquisition. Nous allons y passer nos vacances au mois d'août.
Notre but principal est d'y vivre en autonomie d'ici quelques années le temps de préparer le terrain: planter des arbres, créer une réserves d'eau et canaliser l'eau de pluie, etc…"

159.
Name: Julia from Germany
Notary appointment: 
3 May 2017 (Purchase number 159)
Testimonial:
"Victor hat mich bei der Suche nach einer passenden Finca unterstützt und den Kaufprozess begleitet. Ich empfehle ihn gerne weiter. Victor war zuverlässig, super organisiert und versteht, in welchen Punkten ausländische Käufer:innen Unterstützung brauchen. Die Kommunikation war engagiert, geduldig und verständlich. Muchas gracias, Victor, ¡que prospere tu negocio!"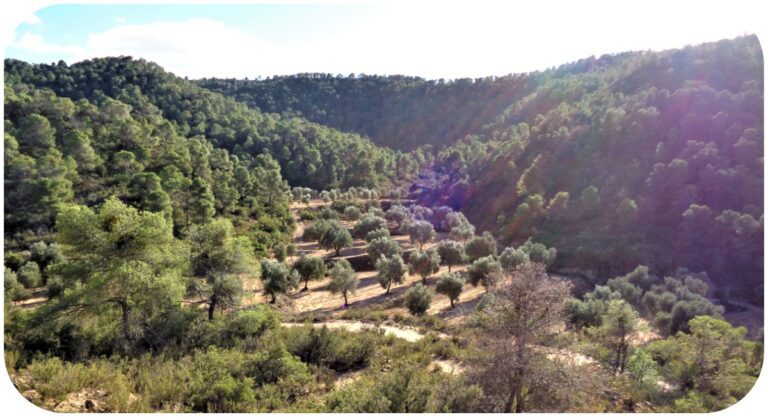 158.
Names: 
Bart and Gala from Poland and Ireland

Notary appointment: 
21 April 2017 (Purchase number 158)

Testimonial:
¨Our opinion about the whole experience is exceptionally positive. Victor from the beginning has gained our trust. He was very honest about what can and what cannot be done. I really appreciated that attitude.
We read a lot about how complicated and stressful it can be to purchase property abroad but I can assure you that if you choose Simplelifemagalia you don't have to worry about those issues.
Victor was easily accessible through the process and his help made everything easier that we expected.
His patience with us and our numerous questions was remarkable.
We will be happy to recommend his service in the future. 
We didn't start any renovation yet but I am confident that it will go as smooth as the purchase process.
We are very happy with our new "place in the sun" and we cannot wait to start the next step: the transformation.¨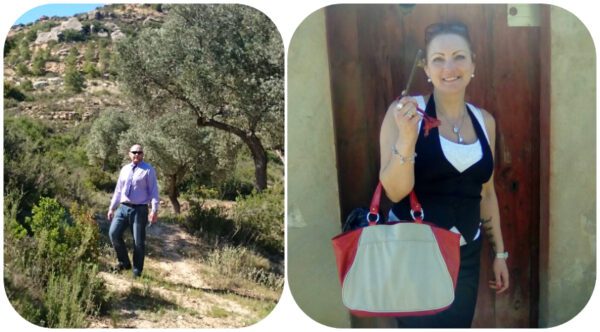 157.
Name: 
Jeannine from the Netherlands

Notary appointment: 
25 April 2017 (Purchase number 157)

Testimonial:
¨My experience was very positive. I received an excellent guidance and I am very satisfied with the property!!¨
151.
Name: 
Norbert from France

Notary appointment: 
7 April 2017 (Purchase number 151)

Testimonial:
¨L'achat de la finca a été simple, grâce au professionnalisme de SLM qui a su gérer les différentes étapes de cette acquisition, en prenant en charge l'organisation des rendez-vous et des formalités administratives. Nous ne pouvons profiter pour l'heure de notre finca, pour des raisons professionnelles, mais espérons pouvoir le faire d'ici quelques années, après avoir fait rénover l'habitation ( et après avoir appris l'Espagnol ! ). Pour la rénovation, je passerai à nouveau par SLM, car je pense qu'ils maîtrisent le sujet.
Norbert Fiegel¨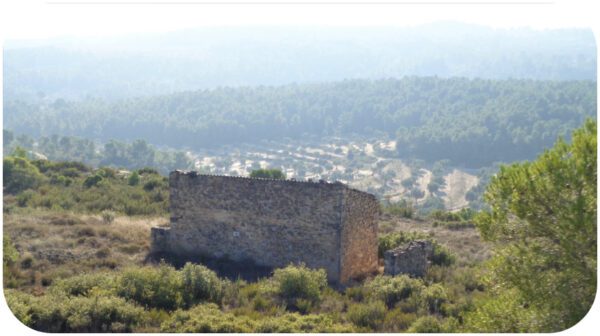 145.
Name: 
Wilma from the Netherlands

Notary appointment: 
3 March 2017 (Purchase number 145)

Testimonial:
¨Ik vergeet jullie nooit meer, ik denk nog vaak aan jullie. Ik heb zelden een echtpaar gezien die zich met zoveel hartstocht zich inzetten voor hun werk. En daarbij veel zaken er naast doen, wat eigenlijk niet bij jullie taak hoort en waar jullie geen financiële vergoeding voor vragen. Dat zie je nog maar weinig.
Natuurlijk gaat mijn aandacht veelal naar Ellen die binnenkort haar tweede kindje verwacht. Maar ook aan Victor die wederom vader wordt van een zoon en wat ook de nodige spanningen met zich meebrengt.  Ik heb echt veel respect voor jullie! Stiekem hoop ik jullie nieuwe aanwinst nog eens te zien. Ik wens jullie al het goeds en geluk toe.
Ellen succes met de laatste loodjes, ik wens je een voorspoedige bevalling en gezondheid voor jullie allebei!
Veel liefs Wilma¨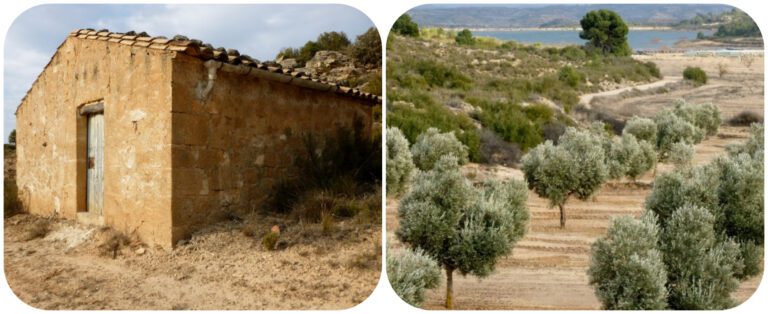 143.
Names: 
Julien and Sabine from France

Notary appointment: 
28 February 2017 (Purchase number 143)

Testimonial:
¨Victor et Ellen sont très compétant et a très bien gérait notre dossier, malgré la barrière de la langue, il a su nous aider au mieux.
Nous sommes ravis de notre achat et bien que notre but premier n'était pas spécialement de trouver un terrain avec culture, c'est avec joie et envie que nous allons tenter de continuer la production d'olives et amandes.¨

140.
Names:
Kate and Geoff from England

Notary appointment: 
27 January 2017 (Purchase number 140)

Testimonial:
"Victor and Ellen where so helpful when we purchased our finca in Caspe,  I don't think we could have managed without them to be honest, we are in England so could not get to Caspe that often but we only had to ask and everything was sorted out for us, they are fantastic people and honest."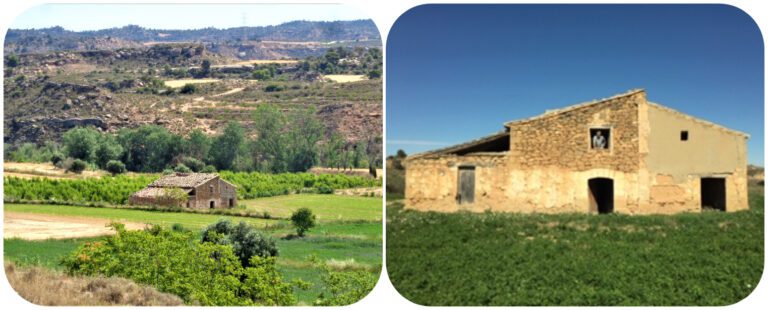 139.
Names:
Masoum and Christina from Iran and Denmark

Notary appointment: 
27 January 2017 (Purchase number 139)

Testimonial:
¨From start to end, we were very pleased with the service of Simplelifemagalia, Maella. You were very helpful in your information back and forward to make us comfortable and secure buying the house in Maella. Buying a house in a foreign country for the first time, can make you insecure and gives you a thousand questions. Ellen and Victor were very patience and did all their best to inform and guide us in the buy. Speaking English and being very trustworthy, we felt in very good hands during the hole period of buying the house (from visiting Maella and seeing the house the first two times, to negotiating with the vendors, and finally ending the buy at the Notary, with a very good experience in overtaking the house from the vendors. All in All a VERY fine experience and service from Victor and Ellen.
We did some renovation and Victor was kind to put us in contact with various craftsmen in Maella. All of them have been very competent, flexible and helpful. We were very surprised of how many different craftsmen were situated in the area of Maella. So there are all you could possible need in help to renovate an old house or a Finca.
We are very satisfied with our fine property, and are so much looking forward to spend lots of time in our second home and to get involved in the local life of the beautiful Maella – getting to know the friendly people of Maella, whom we have experienced as a very welcoming and charming people.¨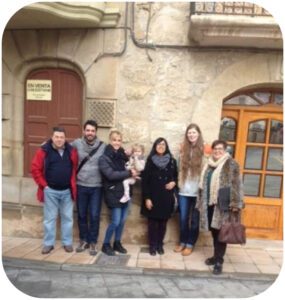 134.
Names: 
John and Lisa from Ireland

Notary appointment: 
29 December 2016 (Purchase number 134)

Testimonial:
¨An efficient agent, who reassured me all the way, a good competent young people. I have done no renovation, up to now, only a good cleaning, I am hoping to paint in the summer. I am satisfied with the property. A traditional Spanish home, is what we were after. "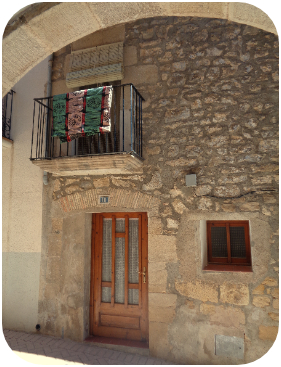 132.
Names:
Soraya and Simon from England

Notary appointment: 
27 December 2016 (Purchase number 132)

Testimonial:
"We purchased our finca through Simplelifemagalia last year and thanks to Victor and Ellen's professionalism and attention to detail, the whole process from purchase to completion was made trouble free. Any concerns about the "red tape" associated with buying or building a property in Spain were unfounded, as Victor's experience and knowledge of Spanish law made, what could have been a complicated administrative procedure, a very straightforward one. 
SLM's professional connections with local builders and architects made, what is so often a challenging project to get off the ground, a simple and enjoyable one. 
Moreover, the after sales service we have received from Victor has been nothing short of exemplary.
We knew we were in good hands from day one and we cannot recommend Simplelifemagalia highly enough.
We are now building our dream house in Spain and loving every minute!
Thank you Victor and Ellen!"

130.
Names: 
Fabienne and Patrick from Belgium
Notary appointment: 
3 November 2016 (Purchase number 130)
Testimonial:
"The purchase of the property was as easy and simple as taking a trip to Maella. We saw the property online for sale, and we bought it immediatly. You arranged for all the paperwork to be ready, and everything was done in about 2 months. We started the renovations without guidance of SLM, but it is still a work in progress. We are very satisfied with our townhouse."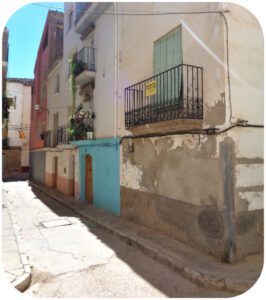 129 + 215.
Names: 
Anthony and Belle from England

Notary appointments: 
28 October 2016 (Purchase number 129)
1 June 2018 (Purchase number 215)

Testimonial:
¨Buenos tardes Victor and Ellen,
I hope you and your family are well, I would like to leave a review for you guys as you have been amazing and can't thank you enough. I would like to leave the following testimonial from us both. 
We have purchased our finca from Simple life magalia. We were recommended from 2 friends who have purchased their fincas through Victor and Ellen and couldn't rate them highly enough.
The whole process from top to bottom was made very simple and stress free. When you are purchasing a property in a different country you are worried about lots of things. Victor and Ellen made the whole process very simple and uncomplicated and went above and beyond to talk us through everything. Victor was very understanding and helped us with every step of the way. We trusted him to a point that we gave him power of attorney when we couldn't get back out to Spain to sign some paperwork. 
Also he has been a great help and gone out of his way after the process with matters that we wanted help with. We have found them to be very honest and caring and cannot recommend them highly enough. 
Thank you so much"

125.
Name:
Mark from the Netherlands

Notary appointment:
5 August 2016 (Purchase number 125)

Testimonial:
¨Al enige tijd liep ik het het idee rond om een finca te kopen in Spanje. Vooral door het wielrennen heb ik veel sfeer geproefd in Spanje.
Ellen en Victor zijn zeer behulpzaam geweest in het aankoopproces. Duidelijke informatie en adviezen. In augustus heb ik mijn Finca met Caseta gekocht. Binnen een paar dagen was alles via de notaris geregeld. SLM regelt veel administratieve zaken ,wat in het begin erg prettig is. Daarnaast heeft SLM een duidelijke handleiding paraat. Erg handig! Ook na de aankoop staan Ellen en Victor klaar als je vragen hebt.
Net terug van 2 weken Maella. Wat een geweldige ervaring om voor het eerst na de aankoop weer terug te zijn. De rust, de sterrenhemel, gastvrijheid en de authenciteit van de omgeving.
Ondertussen ben ik begonnen met de renovatie/inrichting van het huisje. Ben begonnen met de vide met daaronder douche en wc. Watertanks geplaatst. Verder waterleiding systeem geinstalleerd met boiler/waterpomp en keuken. Vloer gelegd. Ook heb ik zonnepanelen op het dak geplaatst en het huisje geverfd. 
Ik ben zeer tevreden met mijn huisje en heb ondertussen de eerste kilometers met de racefiets afgelegd in een prachtige omgeving."

118.
Name: 
Remy from the Netherlands

Notary appointment: 
21 June 2016 (Purchase number 118)

Testimonial:
¨De aankoop van mijn finca is goed verlopen, ik was al langer op zoek en had nu ineens het gevoel dat ik de knoop maar eens door moest hakken. De prijsonderhandeling verliep soepel. De enige hindernis was het NIE. (Het oorspronkelijk aangevraagde NIE heb ik pas op woensdag van het consulaat ontvangen.) Fijn dat Victor zo snel met een alternatieve methode aan kwam zetten.
Ik heb nog geen renovatiewerk verricht, zover ben ik nog niet. De grootste verandering zal het dak zijn, maar dat duurt nog een paar jaar. Eerst zet ik een blokhut neer om tijdelijk in te wonen, terwijl ik dan pas het huisje echt ga aanpakken. 
Tot nu toe ben ik zeker tevreden over mijn aankoop. De eerste zwoele nacht met het geluid van krekels en een opkomende volle maan terwijl ik voor mijn huisje zat met een Cava, was al zeker de moeite waard. Na een rondje om de finca zie ik meer de mogelijkheden, dan de problemen, dus dat is oké.¨

111.
Name: 
Abi from Scotland

Notary appointment: 
10 March 2016 (Purchase number 111)

Testimonial:
¨Victor and Ellen are great. They are trustworthy and so make what could be a stressful event trouble free. They answered all the endless questions I had and waited for me when I was hours late after getting a puncture. They explained all the charges and how to pay everything like the taxes, garbage fees etc. I couldn't have done it all so easily without their extra help like opening a bank account etc. They give you all the forms and addresses you need and it makes it simple. Even though I speak some Spanish they still made sure everything was clear to me, both before and during the buying process.  
The best thing about SLM is other estate agents I approached in the area just sent me stock replies with no personal touch at all and with Victor and Ellen you get treated as an individual not just a business transaction. They give you honest answers, for example if you ask if the access to a property is bad they will tell you if it is, not spin you a line.  And they don't just show you the door as soon as you have bought, it's great and I would thoroughly recommend them.
I did already some renovation work. I got the ace ss pathway improved and again couldn't have done it so easily without SLM's help.  They gave me a rough idea of price, explained who could do the work and then got back with a quote.  We agreed the price and then work was done whilst I wasn't there which was great! Meant I could drive in when I arrived. I also like that it's local Spanish tradesmen they get for you instead of 'English builders', I want to integrate and get local workers as they know best what fits in with the area.
I love my property!¨

104.
Names:
Marco, Wendy and Ïra from the Netherlands

Notary appointment: 
14 March 2016 (Purchase number 104)

Testimonial:
¨Wij kunnen nog niet alle vragen beantwoorden maar onze ervaringen met jullie zijn prettig. Wij voelden ons bij de eerste paar stappen op het plot thuis. Ja, deze moest het worden. Vanaf het begin tot nu zijn wij altijd goed geholpen en hartelijk ontvangen. Het contact verliep altijd goed en geen vraag was te veel. Altijd op tijd antwoord en duidelijk. Wij zijn nog niet bezig met de verbouwing, omdat wij eerst ons huis in Nederland moeten verkopen voor wij richting Maella komen. Elke keer als wij terug keren naar "ons" droomhuisje voelt het als thuiskomen. De bewoners van Maella zijn warme gastvrije mensen waar je je gelijk bij thuis voelt. Vooral bij Cesar en Sandra is het gezelligheid ten top!
Wij hopen snel onze droom te gaan beginnen in Maella.¨ 

98 + 158.
Names:
Shona and Richard from England

Notary appointments: 
23 February 2016 (Purchase number 98)
29 April 2017 (Purchase number 158)

Testimonial:
¨Victor and Ellen were helpful at every stage of the purchase. They answered all our questions advised on opening a bank account and other administration and acted as great intermediaries. We have already recommended them to some friends who are looking for a place in the area.
SLM introduced us to a builder and architect who are helping us plan the renovation of our house and dealing with the local planning department.
We love our finca and cannot wait to get back there renovate the building and continue work on the olive trees.¨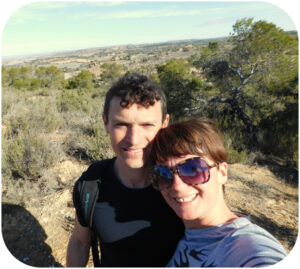 97.
Names:
Nat and Rhi from Wales

Notary appointment: 
12 February 2016 (Purchase number 97)

Testimonial:
¨From day one Ellen and Victor made the buying process very easy. They were extremely helpful, personable and easy to deal with. They were very responsive and answered all our many questions clearly. From obtaining our NIEs to helping sort out our water connection, we felt they were always available when we needed them. We are very happy with our finca. One of the most exciting things for us is having our own huerto to grow our own vegetables – it's only been a few months and already we have potatoes, tomatoes, courgettes, butternut squash, onions (all organic)! We would highly recommend them to anyone considering buying a finca in the area.¨

95.
Names:
Cris from Belgium

Notary appointment: 
22 January 2016 (Purchase number 95)

Testimonial:
¨The purchase of my property with SLM went smooth like butter.
I renovated my roof and the guidance is handy.
I am very satisfied with my property.¨

90 + 92 + 93 + 354.
Names: 
Flora and Wim from Belgium

Notary appointments:
11 November 2015 (Purchase number 90)
27 November 2015 (Purchase number 92)
27 November 2015 (Purchase number 93)
11 March 2022 (Purchase number 354)
Testimonial:
¨Tegen alle verwachtingen in, is het contact met "Simplelifemagalia" zeer vlot verlopen. Men had ons gewaarschuwd voor duistere praktijken in Spanje, maar Ellen en Victor werken op een eerlijke, oprechte en vlotte manier. We gaven op voorhand aan dat wij natuur en rust zochten met uitzicht. En Victor wist al vrij snel welke plot onze voorkeur zou hebben en daar had hij gelijk in… ze slagen er in een goed voorstel te doen op korte termijn en snel te handelen na verkoop. Het grote voordeel is dat we gewoon in onze taal kunnen communiceren en dat dit door Ellen wordt vertaald. Victor spreekt ook zeer goed Engels wat het enkel maar makkelijker maakt. Er onstaat een goede vertrouwensband door het hartelijk onthaal. 
Dankzij de goede website konden we al heel wat informatie bekijken op voorhand. Victor nam ons mee naar de gronden en toonde ons de voor en nadelen. Al snel werd er beslist en een bod gedaan dat Victor heeft voorgelegd aan de eigenaar. Na een dagje was er een overeenkomst! 
SLM regelt de papieren en 3 maanden later zijn we teruggegaan om de akte te tekenen bij de notaris. Soms is de wetgeving niet zo duidelijk, want er veranderd regelmatig wel iets maar SLM doet zijn best om dit zo helder mogelijk te houden! 
Renovatie is nog niet verricht, maar we hebben al wel een afspraak gehad met de aannemer. Ook dit verloopt vlot dankzij Victor die alles vertaalt. Ze kennen hun vak en zijn bereid te luisteren naar vernieuwende voorstellen. Vrij snel wordt er een duidelijke offerte opgezonden. Het geeft een goed gevoel en we hebben veel vertrouwen in de samenwerking naar de toekomst toe. 
Wij zijn heel gelukkig met ons plekje rust en natuur. Vooral ook omdat de afstand Barcelona – Maella goed te doen is. Er heerst in Maella een echt rustige sfeer. De mensen zijn vriendelijk, je kan er lekker eten voor een zeer economische prijs, er is alles in het dorpje van bakker tot supermarkt of brico.¨ 

88 + 89.
Name: 
Rain from Estonia

Notary appointments:
13 November 2015 (Purchase number 88)
13 November 2015 (Purchase number 89)

Testimonial:
¨You know you are just SUPER… My experience "with the purchase of the property" couldn't been any better.
I looked your pictures in Google+ of your assistance of renovation works, and you amazed me once again…! You are super! Me, personally, seems, need an extra money for the coming years to do some little construction/ renovation work. So, I'm not started yet.
I am satisfied with my properties We'll stay in touch."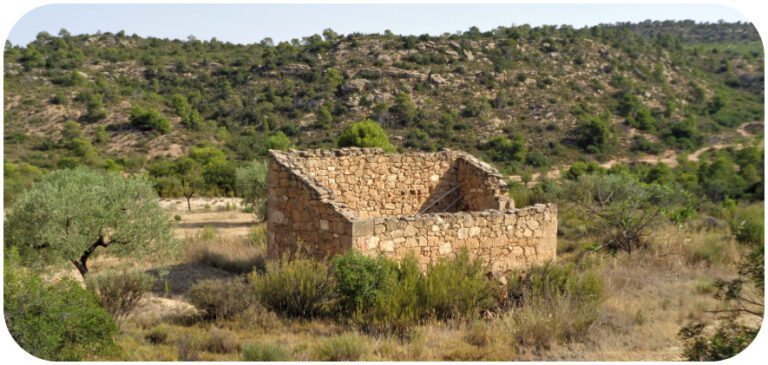 87 + 154 + 212 + 295.
Names: 
Mike and Natalie from Wales

Notary appointments: 
12 November 2015 (Purchase number 87)
18 April 2017 (Purchase number 154)
11 May 2018 (Purchase number 212)
25 September 2022 (Puchase 295)

Testimonial: 
¨Our experience with the purchase of the property was amazing… We first spoke to Victor on the phone we arranged to meet in a very short space of time which was no problem for him at all. The whole purchase process was an absolute pleasure, from the very professional advice, to viewings of the property's we wanted to see, to the organisation of the legal documents, thought out the process Victor and Ellen have been very professional, super helpful (we've needed lots of advice which has never been a problem) but most of all they've made our experience both exciting and loads of fun. 
There's nothing much I can say other than superb about the SLM guidance during the renovation works…! as a designer I'm very exacting about detail, from the very first meeting at our property both Victor and Ellen understood what we wanted to achieve and have been an unbelievable help in the project management between ourselves and Alberto our contractor (a craftsman in every sense of the word), the renovation was carried out on time and exactly within our budget guide. We were sent photographs every week of the whole process, this is not only a fantastic part of their service but also adds to an amazing experience. 
We are very satisfied with our property, Natalie and I had a vision and it has far exceeded our expectations, our thanks go out to all the people involved but mainly to Victor and Ellen for their help, advice and friendship.
We look forward to spending lots time at our house, making new friends and hopefully being a part of the community.¨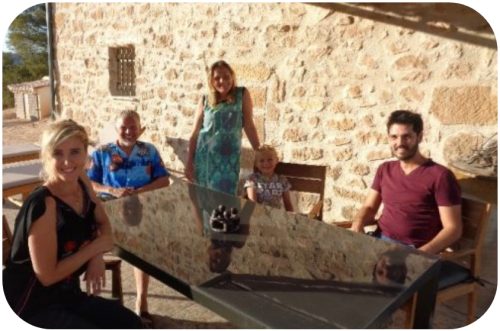 84 + 142.
Names: 
Gemma and Erik from the Netherlands

Notary appointments:
26 October 2015 (Purchase number 84)
27 February 2017 (Purchase number 142)

Testimonial:
"So in spring 2015 we decided to make a new start in our lives. After a good search on the internet we found your website. Immediately we had a good feeling with Simplelifemagalia, so we made an appointment to visit some Fincas in july 2015.
Victor welcomed us with a very warm hart and took us in his car to make a tour to the Fincas wich we wanted to take a look at. Along the way Victor told us all kind of stories and facts about Spain in general but mostly about Maella and what is like living here. We felt very comfortable and very welcome!
We didn t have to think twice and a decision was made quickly.
Victor and Ellen helped us with all the paperwork and all our questions were answered within days! Never ever we had the feeling we were a burden for them at all!
Even after the sale they never let us down, always prepared to help us .
Some heavy renovations we couldn t do ourselves so Ellen en Victor arranged a meeting with Alberto Viñals a contractor. All 3 of them were sincerely interested to help us the best.
Every spare time we could go to Spain Maella we renovated our Finca. In the mean time we fell in love with the nice people in Maella and made new friends.
We also started a bussines in Spanish tiles, marble, rooftiles and solar panels.
Finca Life Interieur en tegels
Tijdens onze reizen door Spanje zagen we vele mooie gebouwen en inrichtingen waarbij de gedachte ontstond: Waarom niet in Nederland? Vanuit deze gedachte hebben we 2 Spaanse Finca's gekocht om deze in te richten met de nieuwste Solar oplossingen, waterverwarming, en interieur.
www.emstee-fincalife.com
And even we took the first steps of being a farmer and now we are selling our Olive oil. 
We are really very happy with our Finca! We are creating our own little paradise in Maella and we love it!
So everybody who wants a little paradise in Spain we recommend Ellen and Victor for a perfect guidance to your dream!
Thank you Ellen and Victor for everything you did for us, we will never forget!"

83 + 100 + 198 + 228 + 277 + 368.
Name: 
Matthias from Germany

Notary appointments: 
22 October 2015 (Purchase number 83)
4 March 2016 (Purchase number 100)
1 February 2018 (Purchase number 198)
29 August 2018 (Purchase number 228)
29 January 2020 (Purchase number 277)
7 June 2022 (Puchase 368)

Testimonial:
¨Meine Erfahrungen waren sehr positiv. SLM hat mir sehr geholfen. Ich fand es gut, dass mir bei allen Fragen geholfen wurde, beim Notartermin. Die Kaufabwicklung hat gut funktioniert. SLM war mir bei den spanischen Besonderheiten behilflich, was mir besonders als deutscher Staatsbürger half. Ich habe einige neue Olivenbäume gepflanzt, um erste Erfahrungen zu machen.

Die Internetseite von SLM finde ich sehr übersichtlich. Man erhält einige Informationen zu Maella und die Umgebung. Allerdings sind glaube ich einige Details über Maella nicht aktuell-ich meine speziell, dass es drei Supermärkte gibt. Die Navigation auf der Internetseite ist einfach und verständlich. Sollten mehr ausländische Kaufinteressenten angesprochen werden, dann könnten weitere Sprachen vielleicht helfen-gerne auch deutsch. Zudem finde ich die Seite sehr ansprechend-sie macht einen professionellen Eindruck. Ich würde nur eventuell erwähnen, dass in den Preisen die Provision inklusive ist.
Mit meinen Grundstücken bin ich sehr zufrieden und freue mich, dass ich sie gekauft habe.¨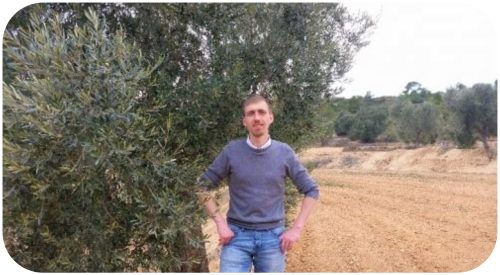 82.
Name: 
Russ from England

Notary appointment: 
20 October 2015 (Purchase number 82)

Testimonial:
¨Almost a year on I can reflect on my experience with SLM.
Ellen and Victor are a very approachable couple, they listen to what you have to say and provide you with all the information you require and more. In truth it all seemed a little too easy but the reality was just that, from visiting and looking at properties to the completion of the sale. It was all an exceptionally relaxed but professional experience.
Within the Maella area and surrounding villages there are a number of British, Dutch and other nationalities, many of whom have bought through SLM, we all share our experiences and you would quickly find out if anyone had problems.  Nobody has a negative thing to say and clearly they have earned a trusted reputation in all that they do both with sellers and buyers alike.
Be it a sociable hello in the street or popping in the office to pic their brains you always receive a smile, warm welcome and they have always been very helpful, I can only wholeheartedly recommended them and indeed do.
Ellen & Victor thank you.

81.
Name: 
Fabienne from France

Notary appointment: 
19 October 2015 (Purchase number 81)

Testimonial:
¨L'achat avec FINCAS SLM s'est très bien passé. Victor et Ellen sont des professionnels efficaces particulièrement aimables serviables et compétents.
Nous avons visité notre FINCA début septembre 2015, le 22 octobre 2015 nous étions avec le notaire pour signer l'achat. Toutes les démarches ont été accompagnées et facilitées par Victor. Victor et Ellen sont de très bon conseil et sont devenues des personnes ressources.
Grace à eux nous avons trouvé le maçon pour l'installation d'un déposito de 10.   000 L et nous avons démarré quelques travaux de fondation pour le local technique et l'agrandissement envisagé par la suite.
Je suis très satisfaite de mon acquisition. J'ai un projet de créer un lieu de biodiversité avec habitat écologique, énergies renouvelables, ferme participative.¨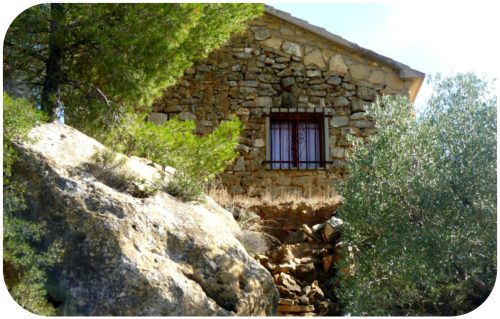 79.
Name: 
Daron from the USA

Notary appointment: 
30 September 2015 (Purchase number 79)

Testimonial:
¨I had a pleasant experience with minimal difficulties as with any real estate purchasing process. 
I am hoping to put a Finca on the property in the future. With your information and outside research I was able to get the needed guidance on building requirements.
I am satisfied and hope to buy more real estate in the future.¨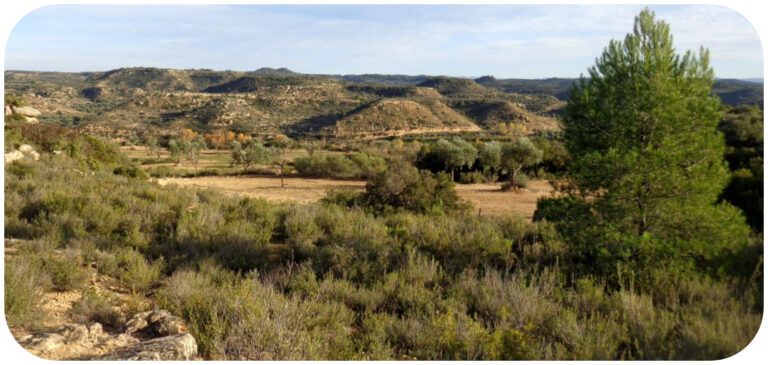 74 + 94 + 328.
Names: 
G and L from South Africa

Notary appointments: 
29 July 2015 (Purchase number 714)
9 December 2015 (Purchase number 94)
10 September 2021 (Purchase number 328)

Testimonial:
¨The first finca we bought was simply exactly what we were looking for.  It ticked every box, Victor and Ellen knew exactly what we wanted and it was the first one we viewed.  Fell in love with it immediately.  We had pages of questions and each was answered in detail and complete transparency.  
The purchase was quick and effective, we were informed of every step after we made the offer and within 4 weeks we were at the notary signing paperwork.  We sat discussing the 4 week process at dinner that night, and how vastly different our experience was from hundreds of others online who bought in Spain from other agencies and had a terrible experience ending up in them losing their money and dream properties.
At the time of signing paperwork on our finca, we mentioned to Victor that we would be interested in the finca next to us for more privacy should it become available.  Well within a few months we were going through the whole process a second time even more seamlessly as the first.
We would not have been able to do this twice with absolutely no problems or issues if it were not for SLM!!  And… we could not be more delighted with the service and advice and guidance we received!
We didn´t do renovations works yet, but we fully intend to. Advice from others was to do so too, and we have no doubt that our seemless experience will proceed within our renovations too!
We are absolutely satisfied with our property and we are completely in love with it.  It fulfils every wish, dream and vision we have held for the past 6 years, and we are every day amazed by how perfect it is for us.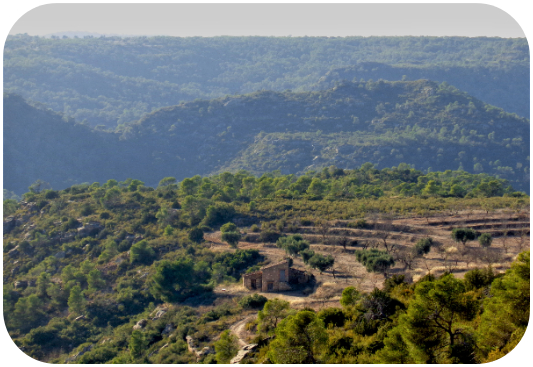 71 + 72 + 133 + 249.
Names: 
Lex and Anne from the Netherlands

Notary appointments: 
3 July 2015 (Purchase number 71)
28 July 2015 (Purchase number 72)
27 December 2016 (Purchase number 133)
12 February 2019 (Purchase number 249)

Testimonial:
¨We kwamen in het voorjaar van 2015 voor het eerst naar Maella om eens te kijken het zou zijn om hier iets te kopen. De eerste finca die we te zien kregen, was meteen raak. We hebben nog andere finca's bekeken, maar die eerste kregen we niet meer uit ons hoofd en daarna is alles heel snel gegaan. Victor en Ellen hebben ons geweldig begeleid en de hele aankoop enorm eenvoudig gemaakt. Elke stap werd duidelijk uitgelegd, er was altijd tijd voor onze vragen, dat gaf een vertrouwd gevoel. En ook nu nog, als we vragen hebben of als we iets moeten regelen waar we zelf niet uitkomen, staan ze altijd klaar. 
Op de finca staat een ruime masia, die wel flink moest worden opgeknapt. We hadden vanaf het eerste moment een goed gevoel bij de door Victor en Ellen voorgestelde aannemer, met wie we onze plannen verder hebben uitgewerkt. Hij denkt ook zelf mee, bijvoorbeeld door de cisterna zo te plaatsen dat we daar bovenop nu een fijn terras op het zuiden hebben met een prachtig uitzicht. In de gesprekken met de aannemer hebben Victor en Ellen altijd getolkt, dat liep erg soepel. Ook het aanvragen van de benodigde vergunningen is door de aannemer en SLM afgehandeld, daar hadden we geen omkijken naar. Omdat het leuk is om te doen en de kosten wat te drukken, hebben we een deel van het voorgestelde werk zelf gedaan, en dat was voor de aannemer geen enkel probleem. Kortom, een soepele samenwerking met een prachtige masia als resultaat.
De aankoop van de finca heeft ons nog meer gebracht dan we hadden verwacht. Aanvankelijk leek het ons fijn hier gewoon af en toe te verblijven, als afwisseling op ons stadse leven. Maar de weken en soms maanden in Maella hebben ons blijvend veranderd. Dat merken we als we weer eens terug zijn in ons werkend bestaan, in het het opzwepende en dwingende ritme dat het handelen en denken van de mens in zijn greep houdt. Wij voelen in Maella dat dit ook anders kan; de thijmplanten, de amandelbomen, de rotsen van de baranco waarover we uitzien, het dagritme van de dieren, de beweging van de zon, zij geven een rust die we telkens meenemen naar het noorden. En zo is ook ons noordelijke leven er beter op geworden en wezenlijk veranderd: we zijn inmiddels kleiner gaan wonen en minder gaan werken om meer ruimte te maken voor wat we echt belangrijk vinden.¨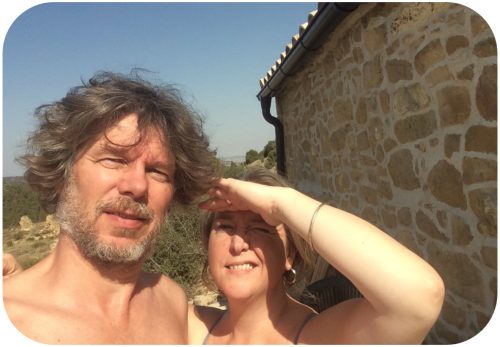 68.
Names:
Sander and Josta from the Netherlands

Notary appointment: 
17 June 2015 (Purchase number 68)

Testimonial:
¨Het aankoopproces is erg prettig verlopen. Het contact met Ellen en Victor voelde al snel erg vertrouwd. Daarnaast waren ze erg behulpzaam met alle vragen die we gesteld hebben.
Wij hebben nog geen renovatiewerk verricht. Wel zijn we bezig met het aanvragen van een woonvergunning voor een eenvoudig huisje. De architect waar jullie ons mee in contact hebben gebracht zijn we ook erg tevreden over.
We zijn er al even niet meer geweest, maar het voelt nog steeds goed aan!¨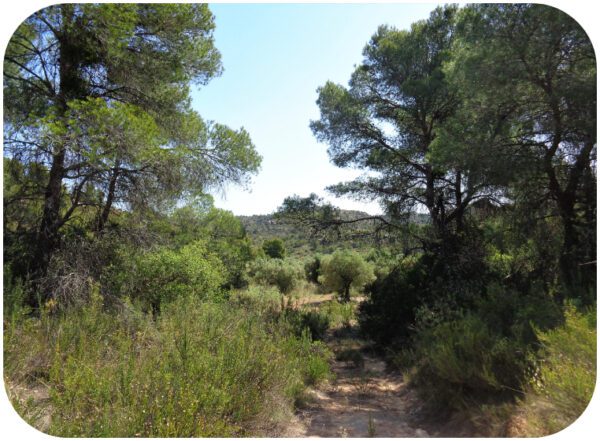 66 + 181.
Name: 
Mark from the Netherlands

Notary appointments: 
18 May 2015 (Purchase number 68)
16 October 2017 (Purchase number 181)

Testimonial:
¨De aankoop van grond is enorm prettig verlopen. We kregen de hulp en service die we nodig hadden, zonder extra verrassingen achteraf
We hebben alleen grond gekocht voor bij onze bestaande finca, dus van renovatie was geen sprake.
Ik ben absoluut tevreden over de gang van zaken, en verwacht in de toekomst nog weleens zaken met Simplelifemagalia te gaan doen.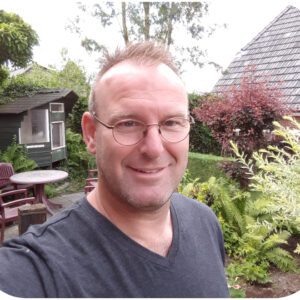 58.
Name: 
Artur from Poland

Notary appointment: 
1 April 2015 (Purchase number 58)

Testimonial:
"Ellen and Victor offer professional help and they will make your purchase surprise- and trouble-free.
They have been very helpful during as well as after my purchase. 
As for life in Maella, it is peaceful and lovely here. Once here, make sure you have plenty of helping hands or use one of Victor and Ellen's post sale services, otherwise your 'normal' life might be over as, you will soon see, these construction and other jobs love your free time! I there say, they get addicted to it!
The cat would not take my picture, so I took hers 🙂 i attach two pics, one with my off grid electricity, the other with my off irrigation garden:-P"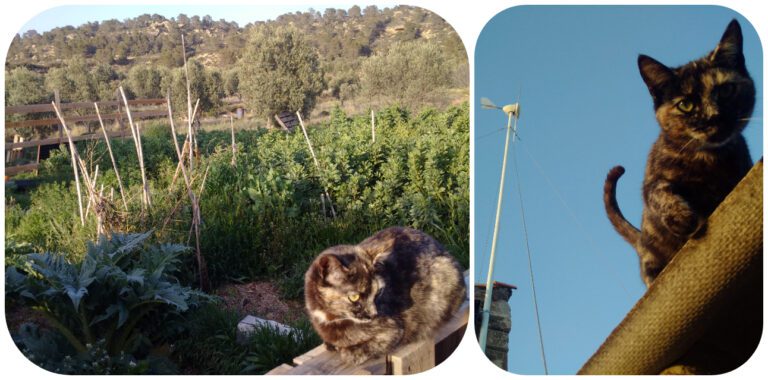 57.
Names:
Anaël and Melina from France

Notary appointment: 
27 December 2014 (Purchase number 57)

Testimonial:
¨The purchase of the house was very well. Victor and Ellen are really friendly. They helped us, answered all our questions. They did everything to make our purchase very easy. Thank you for your services. It's perfect!
Today we do not have time to renovate the house. We plan to renovate the bathroom. As everything went well when we purchased the house, we plan to follow the advice of SLM for our renovation projects.
We are happy with our house. Unfortunately we do not have time to enjoy, because today we are working in Corsica… This is an investment for later! To complete the purchase of our house, we plan to find a lovely finca with almonds and olives!¨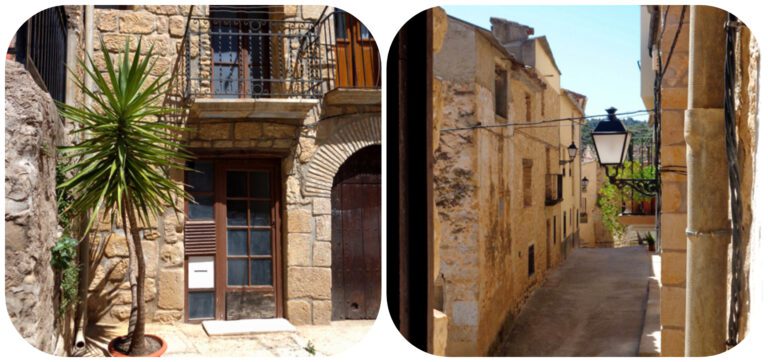 51 + 189 + 271.
Name: 
Thomas from England

Notary appointments: 
15 December 2014 (Purchase number 51)
21 December 2017 (Purchase number 189)
28 October 2019 (Purchase number 271)

Testimonial: 
¨My worries and concerns for buying a property in Spain were unfounded as Fincas SLM made the whole process understandable, everything was explained and dealt with in a confident, professional and clearly experienced manner.
It has to be said that my property purchase was a particularly complicated one but Ellen and Victor were undaunted, persistent and very thorough, absolutely top quality experience and service. I should add, not only the purchase and legal process was outstanding but the initial contact, response, viewing and advice was an easy and pleasant experience which filled you with trust and confidence.
I have been renovating the property and still in the process, there were planning issues, materials and suppliers, methods and general knowledge all of which Fincas SLM were able and willing to help and advice throughout and continue to do so today. It never seems to be too much trouble for Ellen and Victor to help you.
I am more than happy with my property, it has all turned out to be what I wanted, and all the guidance and advice I was given has been accurate and made it all possible.¨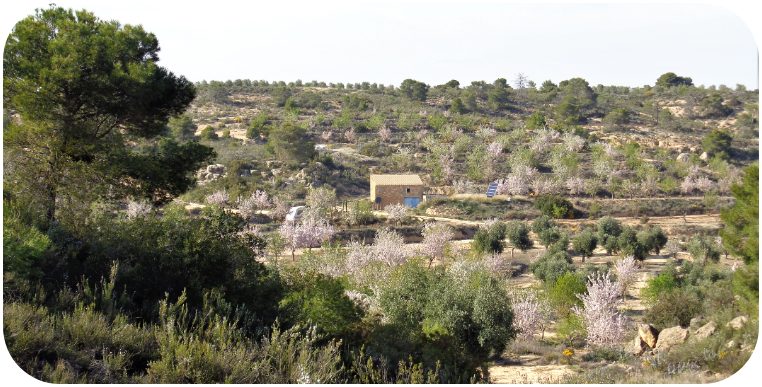 48 + 49 + 234.
Name: 
Gudrun from Belgium

Notary appointments:
5 December 2014 (Purchase number 48)
5 December 2015 (Purchase number 49)
4 October 2018 (Purchase number 234)

Testimonial:
¨Wij zijn super tevreden. Alles is goed verlopen, met soms wel enige strubbels, maar dat waren problemen met de post. Verder zijn de verbouwingswerken tot nu ook super verlopen.¨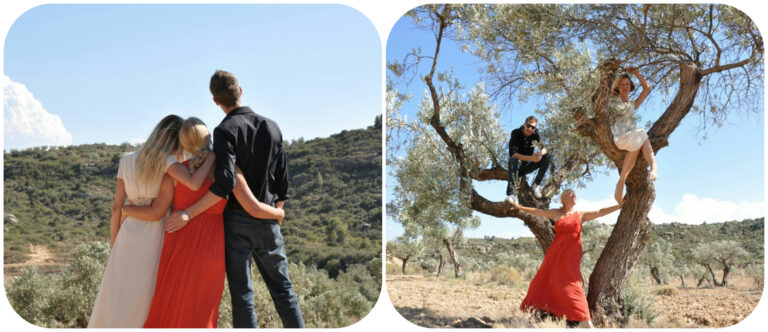 47 + 75 + 91 + 107.
Names:
Erik and Maryanti from the Netherlands

Notary appointments: 
10 December 2014 (Purchase number 47)
30 July 2015 (Purchase number 75)
19 November 2015 (Purchase number 91)
29 March 2016 (Purchase number 107)

Testimonial:
¨In principe zijn alle aankopen goed verlopen, helaas is één object niet doorgegaan. Maar de rest is prima verlopen. De begeleiding in de aankoop is goed geregeld.
Wij hebben nog geen renovatiewerk verricht.
Wij zijn tevreden met onze aankopen en de daarvoor bestemde doelen.¨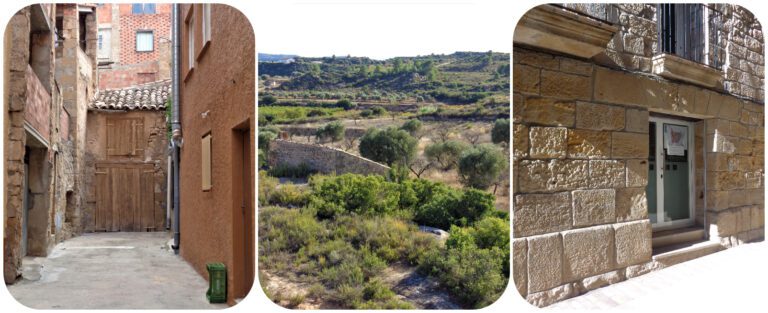 45 + 55.
Name: 
René from France

Notary appointments: 
14 November 2014 (Purchase number 45)
4 February 2015 (Purchase number 55)

Testimonial:
¨Bonjour Ellen, Bonjour Victor, je suis tres heureux de mon achat, je vous remerçie pour votre gentillesse et votre compétence, pour le moment je travaille encore, je n'ai pas encore fait des travaux a la finca, debut 2017 je vais venir amenager le terrain et faire des travaux sur le batiment. Des que je viens je passe vous voir, Bonne journée a toute la famille. René¨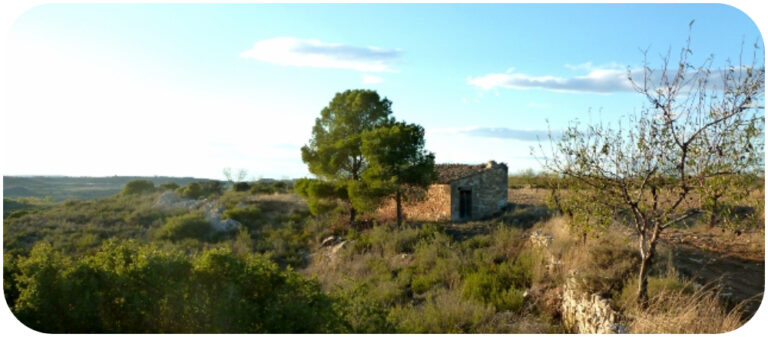 37.
Names:
Hans and Liesbeth from the Netherlands

Notary appointment: 
23 May 2014 (Purchase number 37)

Testimonial:
¨In eerste instantie hebben we gezocht naar een dorpshuis, maar al spoedig bleek dat onze wensen toch anders lagen. Speelt mee dat voor mij niet transparant was hoe de staat van het huis was. Waren er verborgen gebreken? Wat ik prettig vond tijdens het aankoopproces is dat jullie altijd bereikbaar waren. Dat gaf een gevoel van zekerheid en vertrouwen. Daarnaast dat de afspraken werden nagekomen. Ik heb veel vrienden en familie horen zeggen, waar begin je aan? Durf je het wel aan in Spanje? Ik ben daarin nooit teleurgesteld!
Wij hebben onze mas laten renoveren. De begeleiding ging via SLM later ook wel direct via de aannemer. Afspraken werden nagekomen, ook hier. Als bonus een reeks mooie foto`s van het rennovatieproces. Het maakte mij blij.
We zijn nog steeds blij en gelukkig met onze finca. Sommige zaken weet je niet van tevoren. Regen zorgt ervoor dat de weg naar onze finca toe slecht bereikbaar is. Het regent weinig maar het is soms lastig. Het aantal Nederlanders neemt toe, soms vind ik dat wel jammer, al moet ik zeggen dat wij er op de finca natuurlijk geen last van hebben. Mijn geluk zit hem in het terug naar de basis gevoel. Iets dat je bij kamperen ook kunt ervaren. Dit alles in een prachtig decor. Wat ligt onze finca mooi! Door de finca ben ik nieuwsgierig geworden naar het land Spanje. De geschiedenis, de taal, de cultuur en natuurlijk de mensen. Ik heb het gevoel dat ik er een tweede leven naast heb gekregen. Dat ervaar ik als een waanzinnig geschenk.¨

34.
Name: 
Gert from Belgium

Notary appointment: 
15 April 2014 (Purchase number 34)

Testimonial:
¨De aankoop van de finca is bijzonder vlot verlopen! Ellen en Viktor hebben zich vanaf het eerste moment erg behulpzaam opgesteld. Het eerste bezoek aan de regio werd al zodanig efficiënt georganiseerd dat er op heel korte tijd een goed overzicht van de beschikbare finca's werd geschetst. Niet alleen het koopproces werd uitstekend begeleid, ook werd er uitgebreide informatie verschaft over de administratieve kant van eigendom verwerven in Spanje. Ellen en Viktor zijn zeer nauw betrokken gebleven tot en met het in orde maken van de notariële verplichtingen. Waar nodig werd hulp geboden in de streekeigen taal. Al vanaf het eerste moment voelden wij ons op ons gemak! Nooit waren ze opdringerig, altijd vriendelijk en behulpzaam!
 De renovatiewerken hebben we nog niet gestart, maar we hebben wel al de mogelijkheden verkend. Ellen en Viktor hebben ons in contact gebracht met een aannemer die vertrouwen uitstraalt. We bezochten reeds gelijkaardige gerenoveerde projecten in de omgeving en hebben ons veel vertrouwen gegeven om in de nabije toekomst aan de slag te gaan.
We zijn zeer tevreden. Het is de eerste stap in de realisatie van onze Spaanse droom. Onze kinderen kijken er enorm naar uit om vaker naar Spanje te komen!¨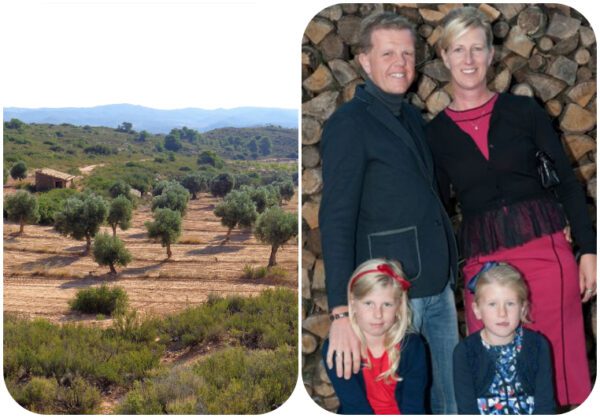 31.
Names:
Muriel and Thierry from France

Notary appointment: 
21 March 2014 (Purchase number 31)

Testimonial:
¨Mon achat s est tres bien passé et je suis tres content de Fincas SLM tout est tres bien organisé on soccupe de rien et il n y a aucune mauvaise surprise.
J´ai realisé des travaux de renovations par vos services et entre autre par l entreprise construccciones "Alberto Viñals Pellicer" qui a realisé d excellents travaux.
Je suis entièrement satisfait de mon acquisition et mon seul regret c est de ne pouvoir y aller plus souvent.¨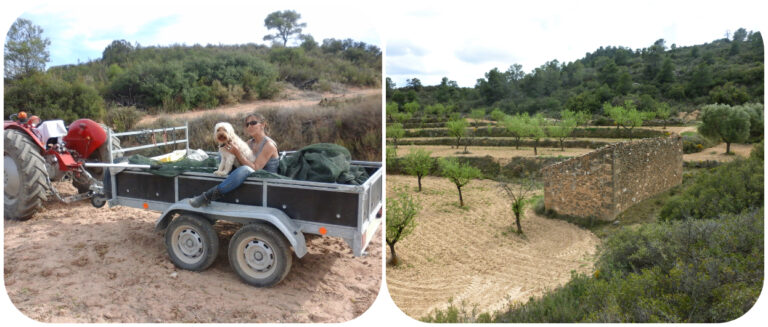 27.
Names:
Alex and Maaiana from Israel and Mexico

Notary appointment: 
7 February 2014 (Purchase number 27)

Testimonial:
¨Nuestra experiencia en el proceso de comprar la propiedad fue muy buena: SLM se encargó de ensenárnosla, explicarnos todos los detalles, puntos ventajosos y menos ventajosos para que podamos ver todos los aspectos y podamos decidir si nos conviene. Una vez decididos, nos, asistieron con todas la fases de la compra, explicación de todos los trámites necesarios, contacto con los vendedores, registro en la notaria, después en el catastro y así sucesivamente. No tuvimos ningún problema a lo largo de todo el proceso.
Hemos hecho trabajos de renovación, contando con la asistencia de SLM que nos puso en contacto con varios contratistas para poder escoger el que nos haya convenido. Por cierto, el hecho de encontrar rápidamente un contratista de confianza que nos pueda dar de un día para otro un presupuesto aproximado para las obras necesarias fue lo que nos permitió de hecho decidir si convenía comprar o no la propiedad. Además, cuando las obras, pudimos averiguar que el contratista recomendado por SLM era de confianza y hombre de palabra.
Estamos decididamente contentos con nuestra propiedad, es lo que estábamos buscando y hemos podido encontrar con la ayuda de SLM. Tiene los que necesitamos y a nuestra medida, y estamos muy a gusto cunado podemos disfrutarla.¨

25.
Names:
Eddy and Christine from France

Notary appointment: 
6 February 2014 (Purchase number 25)

Testimonial:
¨My experience to purchase my property was a very good feeling with you. 
I trust in you immediately and you found for me, the property of my dream. 
My property was without house. So, you help me to find a very good constructor, (Alberto Viñals Pellicer) 
Now, I can live relax in my nice house on my property and get a very good times. 
I am very happy to get my property, because of you. 
For me, being owner, reassure me all the year, when I work in France.¨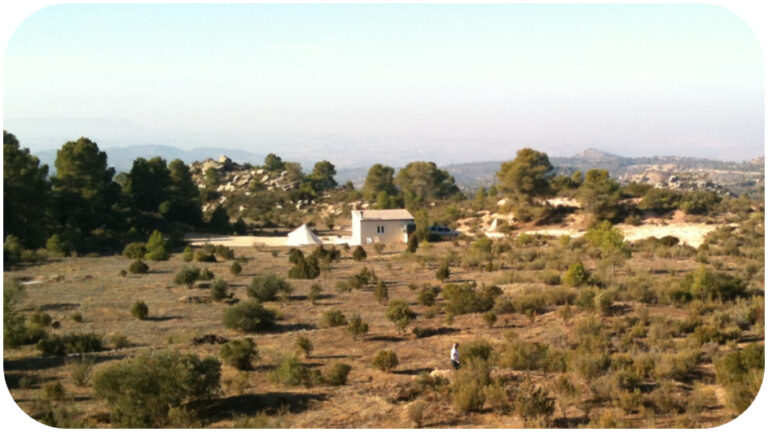 24 + 186 + 218.
Names: 
C and C from Russia

Notary appointments: 
29 January 2014 (Purchase number 24)
28 November 2017 (Purchase number 186)
14 June 2018 (Purchase number 218)

Testimonial:
¨Our experience with the purchase of our property went smooth and satisfying! No nasty surprises in the process and after. Everything was very well organized. Besides it was very warm-no stress-friendly atmosphere.
We needed renovation and we got a great help in guidance of SLM. Basically SLM guide us all the way through and still does, because we did not finish yet. By side with SLM you don't feel abandoned and alone, you always can ask and get a help. 
We are very happy with our property!¨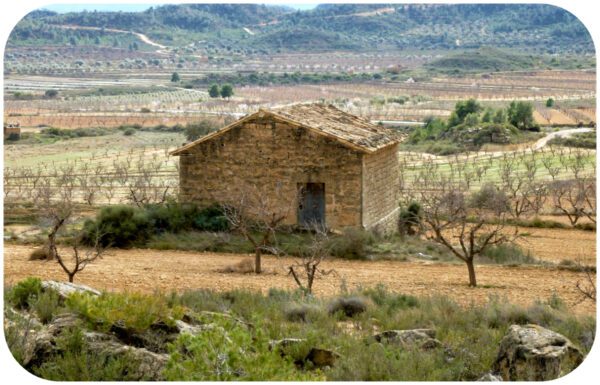 23 + 105.
Names: 
Gert Jan and Helga from the Netherlands

Notary appointments: 
30 December 2013 (Purchase number 23)
21 March 2016 (Purchase number 105)

Testimonial:
¨We hebben goede ervaringen. Het was een wens van ons om een plek in de natuur te hebben. In 2013 hebben we via "Simplelife" een finca gekocht. Vooraf hebben we onze wensen kenbaar gemaakt. We zijn toen samen met Victor en Ellen een dag op pad geweest.
We hebben een stuk of 5 grondstukken bezichtigd. Waar we het beste gevoel bij hadden hebben we gekocht. Vervolgens het traject in van het object op naam krijgen. We zijn daar goed in begeleid door Victor en Ellen. Daarna hebben we twee zomervakanties gekampeerd op de finca. Lekker primitief in de natuur en de omgeving ontdekken. Super! De omgeving trekt zo aan ons, dat we besloten om een stenen huisje te laten bouwen. Twintig vierkante meter is genoeg, maar vlak in de buurt stond een ruïne. Dat trok nog meer. We zagen op de site foto's van verbouwingen. We hebben geïnformeerd bij Victor en Ellen of de Ruïne op te knappen was en of hij te koop was. Twee keer ja! Probleempje was dat de verkoper de mas volgens de laatst gepasseerde akte niet op naam had. Dat is toen eerst geregeld door Victor en Ellen. Gelukkig dat zij zorgdragen voor dat soort "formaliteiten". Op de site van Simple Life hadden we een verbouwde Mas gezien die ons aansprak. Uit de keuze van aannemers hebben we daarom voor de aannemer gekozen die deze verbouwing heeft gedaan. Onze wensen konden we per mail duidelijk maken. Bij het passeren van de eigendomsakte hebben we gelijk met de aannemer en Victor een afspraak ter plekke bij de mas gemaakt. Daar is een filmpje van op de site van Simple Life!
Gelukkig begreep de aannemer ons goed. Hij heeft goede (praktische) ideeën aangedragen. Er werd steeds in oplossingen gedacht. We konden per mail contact met hem onderhouden. Voor lastig uit te leggen zaken konden we communiceren met tussenkomst van Simple Life. Toen het plan was goedgekeurd heeft de aannemer in 4 maanden tijd de verbouwing gedaan. Tijdens de verbouwing zijn we er nog geweest om wat punten te bespreken. Erg knap wat de aannemer gedaan heeft. De dag van de sleuteloverdracht heeft hij geholpen met het installeren van de meegebrachte kachel en boorklusjes."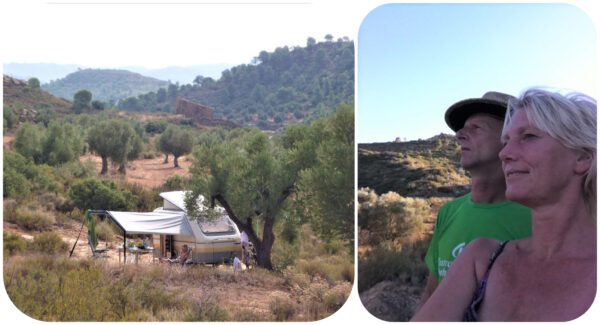 21.
Name: 
Kevin from England

Notary appointment: 
18 November 2013 (Purchase number 21)

Testimonial:
¨My experience was positive from first contact. Having browsed the web site I contacted SLM and was offered an appointment to view fincas as soon as I was able to visit the area.  
I was shown a wide range of properties and that helped to identify the particular qualities I was looking for. From that point on every finca we visited would have been suitable. It was important to me that we stayed within my budget and I was particularly happy that at no point was I asked or pressured into spending more than I had planned. 
SLM handled the negotiations with the vendor and made the arrangements with the Notary. They assisted with all necessary paperwork and provided a translation service at the point of sale. Following the sale SLM continued to manage the registration process and ensured that I received the final documents confirming ownership 
The service which SLM have provided ensured that the sale progressed smoothly and was entirely compliant with Spanish law. I could not have managed the purchase without them.
It is important to note that many of the historic buildings on fincas will require building work. SLM acted for me in arranging initial restoration. This involved removal of some unstable internal structures and provision of a concrete floor. They also recommended that an area outside the house was concreted to provide a patio. This proved to be very good advice.
SLM contacted a builder on my behalf and a price was agreed which was in my view very reasonable. The building was carried out, supervised by SLM who also provided photographs of the completed work. The arrangement made by SLM was that I would inspect the work before any payment was made. The work was carried out to a very high standard and two years later it is showing no sign of deterioration. I am very pleased with the work and with the support which SLM provided.
I am more than satisfied with this property. I use my finca as a holiday home. In my third year of visiting I still enjoy every moment there. These days I never take a holiday anywhere else. 
The after sale support is where SLM truly excel. Any search of the internet will high light horror stories of people who have bought fincas and then experienced all sorts of problems. SLM ensure that this does not happen by providing on-going support to their customers. 
In my case they have negotiated arrangements for the care of the land, arranged payment of local taxes when my own bank had problems, provided help with occasional translation and even arranged for me to become a citizen of Maella. 
It is my opinion that to get the most from a finca one needs an agent with strong local connections, SLM have provided that service for me.¨

15.
Names:
Vanessa and Linda from England

Notary appointment: 
18 September 2013 (Purchase number 15)

Testimonial:
¨We found Victor and Ellen's website just by chance and really liked the look and feel of it. They seemed to be both business-like and caring at the same time. We decided to contact them and were delighted to find that the website was a real reflection of who they are and the service they offer. The service was very personal – we felt as though they wanted to make sure we bought the right property for us.
In our dealings with them, they were very open and honest and there were no hidden costs or broken promises. It gave us great confidence to know that they were in Maella helping us through the legal process and they were willing to answer all our questions promptly by email or phone. They even came with us to the notary to act as interpreters and ensure the exchange of contracts went smoothly.
Their after sale service is good too; it has taken a while to turn an old barn into a holiday home but they have been very helpful. Three years after the sale, they are still answering questions and helping where they can.
We can wholeheartedly recommend Victor and Ellen, it was really good having someone we trusted holding our hand throughout our search for, and purchase of our bit of Spain.¨

13.
Name: 
Helge from Germany

Notary appointment: 
29 August 2013 (Purchase number 13)

Testimonial:
¨I spent many vacations in Spain looking for 'the finca of my dreams' and I found it in Maella. The landscape is absolutely beautiful, very green with its olive and almond groves and pine trees growing on the hills. The town itself is very nice and clean. It's rather quiet, but offers a surprising number of supermarkets, bakeries, banks, restaurants and bars.
I'm very glad I bought my finca with Ellen and Victor. They are wonderful people and they had many beautiful fincas on offer. They took their time driving me to those I had picked from the brochure and never rushed me. It was very pleasant and they never appeared like they wanted to sell me the most expensive finca I could afford. I think they really wanted me to find 'the right place' and I did.
Then came the bureaucratic part. I thought buying real estate in a foreign country was difficult, but with the help from Ellen and Victor it was easy and troublefree. Once there was a problem with one of my documents at the notary. I called Victor, he called them and the problem was solved. You simply can't ask for more!¨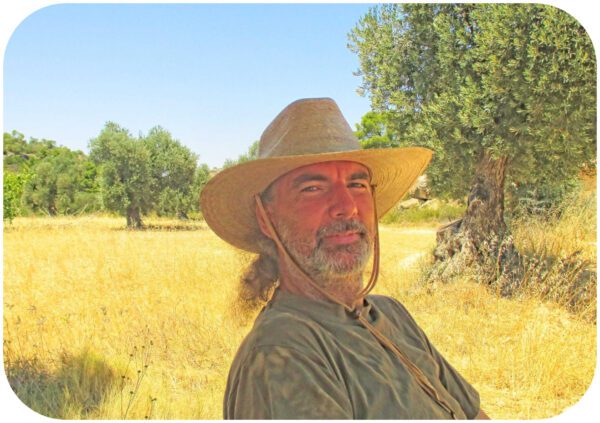 11.
Name: 
Bernard from the Netherlands

Notary appointment: 
25 July 2013 (Purchase number 11)

Testimonial:
¨Wij hebben 2 hectare olijfboomgaard via Ellen en Victor gekocht. De begeleiding was naast het feit dat het zakelijk allemaal correct verliep, ook op persoonlijk vlak prettig. Ellen en Victor zijn eerlijke, open mensen met een goede persoonlijkheid. Als zij iets niet weten, zeggen zij dat eerlijk en zoeken ze het voor je uit waardoor je het optimale uit je aankoop haalt. Er wordt professioneel gewerkt en er worden geen zaken vergeten of overgeslagen. 
We hebben nog geen renovatiewerk verricht, dit zouden we in de toekomst allicht wel willen maar we investeren op dit moment in een verbouwing van de woning voor meer ruimte voor de kinderen in Nederland en ik ben onlangs een eigen bedrijf gestart waar geld in zit. 
We zijn zeer tevreden met onze aankoop. Ik houd van de verstilde schoonheid van Maella en omgeving. Het heeft niet het spectaculaire van de Pyreneen bijvoorbeeld, maar het is wel puur (dit is nog het oude Spanje zonder grote hotelketens en Piet Patat langs de boulevard), niet te toeristisch en ik vind als oud Wageningen student de agrarische activiteiten in het gebied prachtig om te zien. Daarnaast zie je overal duizenden bijen en ruik je de tijm en rozemarijn. Daarnaast zijn de mensen in Maella aards, behulpzaam en vriendelijk. Ik heb de laatste jaren minder tijd om met mijn vriendin naar Maella te gaan in verband met kinderen en hond. Ik ga meestal met vrienden naar mijn stukje grond waar we dan wat snoeiwerkzaamheden verrichten of olijven oogst. We zwemmen wat in de rivier, eten een menu del dia met een bel wijn er bij, snoeien wat, wandelen wat in de prachtige omgeving van de Mattarana, slapen langs de rivier of op onze grond en gaan weer naar huis. Wie heeft een psycholoog nodig?¨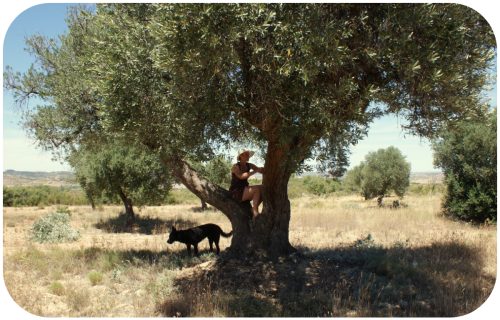 9 + 128.
Names:
Ton and Rita from the Netherlands

Notary appointments: 
3 March 2013 (Purchase number 9)
25 October 2016 (Purchase number 128)

Testimonial:
¨In januari 2013 kwamen we op het idee  om eens te gaan kijken naar een "bouwval" in het buitenland, na een zoektocht op internet kwam ik de site tegen van Simple Life Magalia.
In mei van dat jaar waren wij in de gelegenheid om een kijkje te gaan nemen  en bezochten Maella.
Samen met Victor en Ellen, de eigenaren van Simlpe Life Magalia (SLM) bezochten we verschillende finca's de ene nog mooier dan de andere. Onmiddellijk sprong een finca er voor ons uit. Deze finca was totaal verwilderd en had een aparte mas ca. drie meter boven de finca, waarvandaan een prachtig uitzicht onze adem benam. Het was liefde op het eerste gezicht voor ons beiden.  Toch bezochten we nog enkele andere finca's. Bij een van deze finca's kwam onze auto door een stuurfout van mij vast te zitten in de modder. Ook hier waren Ellen en Victor ontzettend behulpzaam. In het dorp werd een tractor geregeld die ons, in the middle of nowhere, uit de nood kwamen redden.
Na thuiskomst hebben we, na er nog enkele nachtjes over geslapen te hebben, besloten de finca te kopen. In juli van datzelfde jaar werd een afspraak gemaakt bij de notaris voor ons. Hier aangekomen bleek dat we verzuimd hadden  het Spaanse burgerservicenummer , de NIE, aan te vragen. Dat hadden wij het beste kunnen regelen bij de Spaanse ambassade.   Er werd een mouw aangepast, de acte passeerde en de koop ging gewoon door, met de vermelding dat er nogmaals een afspraak moest volgen met de oude eigenaars, Ellen en Victor, en de notaris, na het verkrijgen van de NIE in Reus. Alle papieren rondom de aankoop zijn geheel verzorgd door SLM,  in de herfst van dat jaar lag alles klaar voor ons.
Onze eerste zorg was water. Er is geen water, elektra of gas op onze finca. We hadden bedacht 1000 liter water te laten komen als dat mogelijk was in een opslagtank. Ons Spaans is echt ontoereikend, Ellen en Victor, regelde ook dit. In eerste instantie was het de bedoeling de Mas zelf op te knappen. Dit bleek een onmogelijke opgave. Na wederom een gesprek met SLM bleek dat zij enkele betrouwbare aannemers wisten waarbij wij offerte konden aanvragen. Ze stelden Miquel van Soler Valen S.L. voor. Deze kwam kijken en we spraken een prijs af, met een precieze omschrijving van wat gemaakt zou gaan worden. Zonder extra kosten bleek dat hij toch nog enkele extra verbeteringen had doorgevoerd. Ook bij de oplevering was Ellen deze keer weer aanwezig om te vertalen en alle zaken in goede banen te leiden.
Na nog eens 2 zomers kwam onze buurman van de aangrenzende finca (zonder Mas) langs voor een praatje, waarna ik begreep dat hij niet meer in staat was zijn olijfbomen te onderhouden. Hij wilde zijn finca wel verkopen. We schakelden wederom SLM in om e.e.a. voor ons te regelen wat zij naar volle tevredenheid op zich hebben genomen.
Wij zijn enorm te spreken over SLM en hun eigenaren. Ze zijn eerlijk, vriendelijk,  betrouwbaar en behulpzaam. Ideaal is dat Ellen Nederlandse is van geboorte, en vloeiend Spaans spreekt.  Victor is Spaans en spreekt vloeiend Engels. Victor is jurist en dus goed op de hoogte van de Spaanse wetgeving. We proberen ze natuurlijk zo min mogelijk lastig te vallen, maar als het nodig is zijn ze er voor ons, echt uniek.
Inmiddels hebben wij onze vijfde zomer gehad in Maella, en ook onze jongste dochter is met haar partner verliefd geworden op dit stukje paradijs in Spanje. Zij hebben een kleine casita gebouwd waarin zij kunnen slapen als ze de zomers bij ons doorbrengen.¨

6.
Name: 
Francis from France

Notary appointment: 
23 May 2013 (Purchase number 6)

Testimonial:
"Efficace! Mon choix a été rapide j'ai visité plusieurs terrains tous aussi interressant les uns que les autres, avec des paysages magnifiques. Des plus ravis, la vie s'organise jour après jour les corvées s'amenuisent et deviennent des moments de partage, les anecdotes ne manquent pas".